Rotary Drum Sand Washing Machine
Rotary drum sand washing machine is currently very effective sand and gravel washing equipment. The drum sand washing machine uses mechanical principles to clean the raw stone while ensuring the quality requirements of the project, and ensuring sufficient productivity to meet the stone supply of the concrete mixing station. And has been widely used in sand quarries, mining, building materials, transportation, chemical industry, water conservancy and hydropower, concrete mixing stations and other industries.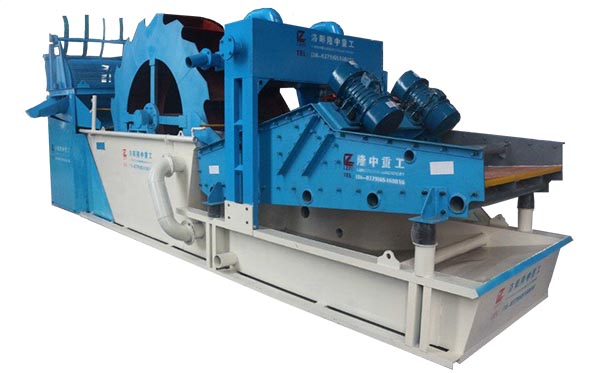 The rotary drum sand washing machine is mainly used for black, non-ferrous metallurgical mines, iron and steel, metallurgy, chemical industry, building materials, minerals, mixing, washing, separation, desliming and other difficult-to-wash large ore, to improve the process of mineral processing indicators. The washing efficiency can reach about 98%, and the processing capacity is large enough to meet large productivity. This combination is currently the most effective method for difficult-to-wash ore.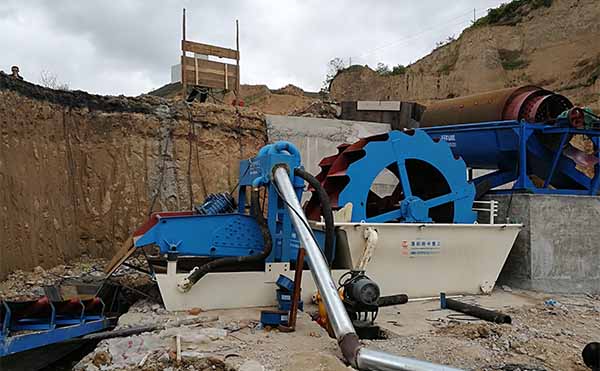 Main features
1. High integrity
With the exception of finished product stockpiles and belt conveyors, all systems are integrated into a single integrated frame, which not only ensures the integrity of the equipment but also leaves room for proper maintenance and inspection. It is convenient for storage at the construction site or for transportation on-site and is convenient and safe.
2. Work reliability
The core stone washing system adopts the stirring principle of the mixer. The raw materials are subject to continuous spiral blades tumbling, pushing, and friction between materials in the mixing cylinder, which has a strong role and high reliability.
3. Economy
The large capacity of the storage hopper enables the loader to reasonably arrange the loading time of the main equipment (such as the mixing station) and the stone washing machine and avoids frequent shifting of the loader between different loading points and raw materials. The large width of the storage hopper mouth also makes loading The machine feeds easily and reduces labor intensity.
4. Resource-saving
It is equipped with a water tank for recycling and reusing of wastewater, automatic replenishment of clean water, and rinsing when the finished product leaves the machine and draining mud.