How To Remove Fines From Sand?
The system of sand washer+hydrocyclone separator can remove fines from sand effectively. The combination of sand washer and sand recovery unit is commonly used in sand crushing plants and sand processing plants. The hydrocyclone is a high-efficiency grading and desliming equipment. Because of its simple structure, convenient manufacture, large processing capacity, and obvious effect, it has been widely valued and used at home and abroad.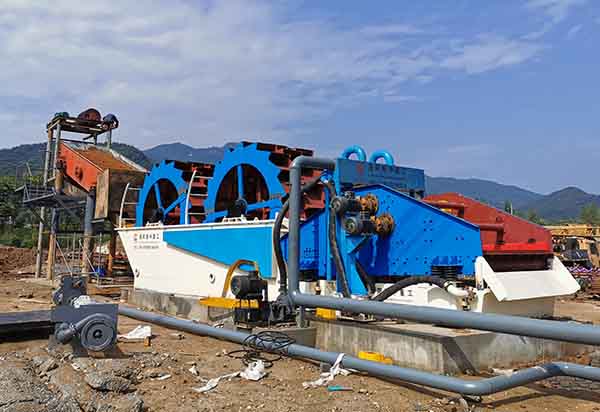 The sand washing machine can clean the stone powder and mud powder in the machine-made sand at one time, which greatly improves the quality of the machine-made sand, so that the machine-made sand reaches the standard of construction sand. Sand washing machine is one of the indispensable equipment for the sand production line. It has the characteristics of a high cleaning degree, large processing capacity, low energy consumption, less sand loss, saving water resources, and no pollution.
LZZG sand washing equipment is a high-efficiency sand washing equipment developed and produced by using advanced technology at home and abroad, combined with the actual situation of the domestic sand and gravel industry, and has three functions cleaning, dehydration, and classification. It adopts a new structural design, and the impeller drive bearing device is isolated from water and materials, avoiding the phenomenon of bearing damage caused by water immersion, sand, and pollutants, and the failure rate is much lower than similar products on the market. Large processing capacity, low mud contact of finished products. Therefore, in addition to being used in the sand-making industry, it is also widely used in washing, grading, and impurity removal operations in metallurgy, building materials, hydropower, and other industries.
The hydrocyclone adopts the principle of centrifugal sedimentation to separate out large particles, and the fine particles return to the tailwater tank with the tailwater.