How Much Is A 300t/hour Gravel Production Line?
The crushed stone production line is equipped with a variety of equipment to complete the processing of various types of rocks, which can process stones into sand. The 300 tons crushed stone production line can complete crushing + sand making production for different hardness stones, which is convenient for users to choose a suitable crushed stone production line according to their actual conditions. How much is it?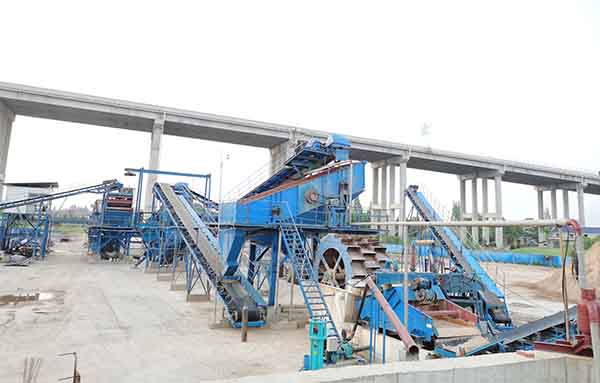 For high hardness stones
For high-hardness stones, such as basalt, river pebbles, and other materials, when configuring the crushed stone production line, choose mechanical equipment with strong wear resistance and large crushing force.
Main equipment
75 jaw Break, 1750 cone crusher, VSI9526 sand making machine, vibrating screen, belt conveyor, vibrating feeder
Jaw breaking is mainly the primary crushing treatment of stone. The equipment has the characteristic of a large feed port, which is convenient for the simple crushing of large stones. Then the cone crusher performs the secondary fine crushing process into small stones with a particle size of less than 30mm. The sand that is not used as construction sand can be directly removed from the stone material processed by the cone crusher through a vibrating screen to obtain stones of uniform particle size and then used. For construction sand, the sand-making machine needed to be equipped to process the finely crushed stones into specifications below 5mm.
For medium-hard stones
Medium-hard stones, such as bluestone and agglomerate, have less wear on the equipment and are easier to break. There are more options for configuration options.
Main equipment
PE-900×1200 Jaw Crusher, 1320 impact crusher,  two set mobile crushing stations
A mobile crushing station is equipped with a jaw crusher and an impact crusher to form a mobile crushing production line. This crushed stone production line completes the integrated operations of stone material feeding, crushing, screening, and transportation through a remote automatic digital analog control system, reducing environmental protection problems such as pollution from secondary transportation of materials.
Because the customer's production and construction requirements are different, the price of the configured gravel production line is also different. A conventional crushed stone production line that needs to be fixedly installed is quoted at more than 300,000 yuan. The price of the mobile crushed stone production line is more than 400,000 yuan.