What to pay attention to when operating the cone crusher
Cone crusher is produced for crushing of raw materials in sand prodution line, metallurgy, construction, chemistry, road construction, silicate and other industries. As the most commonly used crushing equipment in mining production, it greatly improves production efficiency.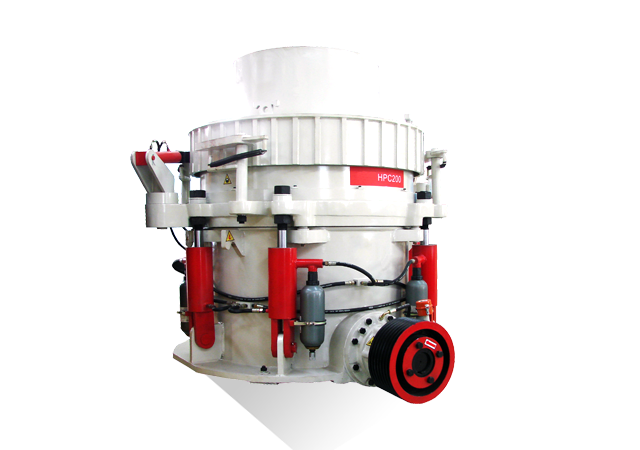 1. Hydraulic system. Cone crusher uses a hydraulic system to adjust the size of discharge opening, which can effectively ensure the safe operation of equipment. When there is sundries in crushing chamber, the hydraulic system can automatically lower the moving cone. When the sundries is discharged, the system automatically resets the moving cone and re-maintain the original discharge port position and continue working.
2. Reliable seal. The labyrinth seal is used to replace water seal, so that dust and impurities can not enter the body. Thus ensuring the cleanness of lubricating oil, prolonging the service life of  sliding bearing and thrust ball bearing, and making the machine run reliably.
3. Easy to replace. The new structure of cone crusher replaced broken wall very quickly. Because the upper broken wall is equipped with a card tip, the broken wall is fixed by bolting up. The lower broken wall is fixed by hydraulic nut. The back and bottom of broken wall do not need to add any filling material. So the replacement is fast, and the reduction is reduced.
Some matters need to attention when operating
1. The mine must be uniform, the particle size of the product to meet the requirements.
2. At any time to pay attention to the operation of the mine drainage and transport belt, so as to avoid clogging accident.
3. Often check the pump, filter and oil cooler, oil temperature, oil temperature should not exceed 60 DEG C.
4. Check the drainage water proof, if there is no water is not allowed to run.
5. Attention should be paid to check the oil pressure of the lock cylinder. The adjusting ring must be operated under the condition of the lock.
6. Regularly check the wear of the lining board, special attention to adjust the ring on the lining of the fixed bolt, if loose, will cause the lining board loose. The new lining board in the work of 24 h, should be a parking fastener.