Water resource is essential factor in sand washing process
Water resources are indispensable in the sand washing process of sand washers. Sand washing equipment uses fresh water to dilute the dirt and other impurities contained in the sand. Sand washing machines use water to wash out the mud or dust in the sand. The more mud contained in the sand, the greater the water consumption of the sand washing machine.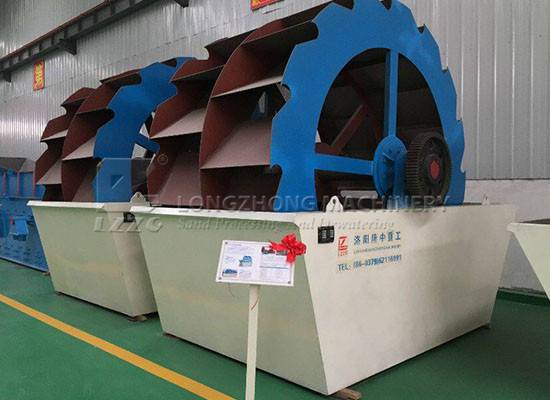 LZZG designs a new type of machine that can save a lot of water, which is double wheel sand washer. This machine is a hot sale machine in our company, on the basis of our original sand washing equipment, the equipment has been updated and upgraded to meet the needs of customers. With the characterisctics of low water content, higher find sand quality, considerate economic benefits, and environmental protection .The whole machine has a reasonable structure and easy installation,which greatly reduces the investment cost for customers in the sand washing link. It integrates heavy water washing and fine sand dehydration and recycling.
During the actual operation, the sand is cleaned with a spiral sand washer. The ratio of sand to water is approximately 1:1 or 1:1.5, and the bucket-type sand washer is approximately 2:1 or 4 for sand and water: 3, of course, the specific amount of water needs to be based on the sand conditions, such as sand particle size, powder content, mud content, finished product requirements sediment ratio and other factors related to specific Taian Guangzheng machinery customer service staff can be consulted.
Most of the sand washers currently produced dryland sand washers and installed and used on land. Therefore, for land users, water resources must be considered during the sand washing process. Energy-saving and environmentally friendly sand washing machine production line is specially designed with sedimentation tanks. In this way, the used water can be reused again after precipitation, which can save energy and protect the environment.