DS series multi function sand washer for sale
DS series multi function sand washer is a hot sale product in LZZG, as like its name, it integrates multi function, such as combining washing, dewatering and screening as together.What's more, with the characteristics of higher quality find sand, lower water content, environmental friendly and considerate economic benefits and so on. And this typeof machine is widely used for crushed sand, river sand, lake sand or sea sand washing, screening, recycling and dewatering.
Our company has launched this machine in the market, and has received many feekbacks.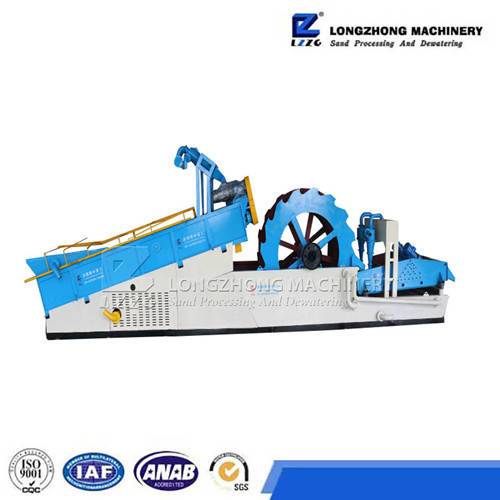 Well, an Amrican customer find us in Made In China, he is eagerly to find a machine that can help him to solve the problem of find sand loss, and he compared many manufactures online, finally, he consulted us and asked how about the quality and advantages of our products,our worker responded to him as clear as possible, and he decided to visited our plant and saw the real material. Well, we are heartly welcome his visit. After he came to our plant, our professional engeneer showeed him around our products and he was very happy to want to make a deal with us.
After operating for a few weeks of this machine, this customer gives us a feedback.
Dear LZZG,
i am very happy to corporate to work with you, and i am glad that i made a good decision at that time. The machine i bought last time from your comnpany has greatly solved my worrisome problem, and the loss of find sand is reduced, i want to express my appreciation to you, for helping me deal with this problem. I hope we can keep a good relationship in the future.
Best wishes!
As a manufacturer, we are happy to see this situation, for customers'satisfaction is our always adhere to, and we welcome more customers to work with us, for our products are not only satisfy you, but also have many advantages.