The sand washing machine must be configured correctly !
When the gravel production line is configured or the production capacity is changed, LZZG give a special remand to the users, the sand washing machine must be configured correctly!Users should choose a manufacturer with some experience in equipment configuration of gravel production line, so as to avoid the problems of unreasonable equipment configuration, and the waste aggregate size fail to meet the demand or the excess capacity of equipment.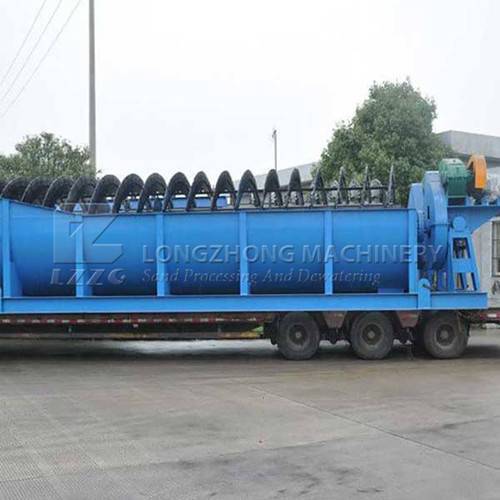 Regarding to gravel productione line, users who concerned about waste aggregate granule ratio, in addition to paying more attention to the prices of crushers and other host equipments, they tent to focus too much configuration on the feed screening system, while ignoring the match of sand washer and sand-making machine, in fact,it is wrong.
For a high-quality sand aggregate production line, waste aggregate must be excellent, including Grain gradation, scrap grain type. It also includes the earth content of aggregates, and the most relevant ones are the configuration of sand washer and sand-making machine.
If it is a limestone sand production line, users should be better choose the stone that produced by LZZG's sand washer as the secondary crushing. The crusher has a certain function of shaping sand making, and the granule gradation of sand and stone aggregate produced is reasonable and the scrap granule type is good. But if material is a pebble, granite, users will need to adopt the impactor, so that meet the national standard of building sand production in the aggregate, but this kind of equipment price is a bit expensive.
The sand washer has a high degree of cleanliness, and the sand washer commonly used in the mechanical sand production line is a bucket type sand washer, with the characteristics of reasonable structure amd high production, a little loss of fine sand in the process of washing, especially the transmission parts are isolated from water and sand, so that failure rate is much lower than that of the spiral sand washer.