A little knowledge of LSX screw sand washer
Screw sand washing machine is also called stone material cleaning machine, gravel sand washer and stone washing machine. just as its name implies,the soil and other materials on the stone are removed by washing. It has widely used in the Building sandstone, road building stone, stone production line and so on, and it adopts the water washing method, thus avoiding dust pollution,which can meet the general stone cleaning.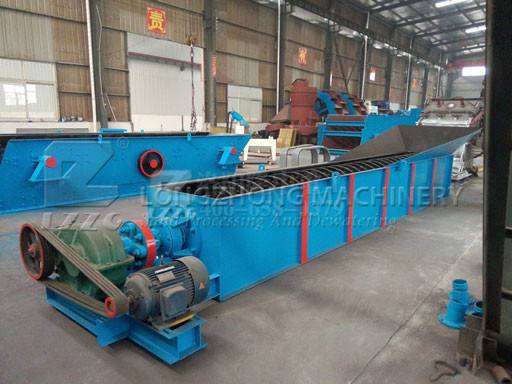 This machine is a hot sale equipment in LZZG, and many customers have a good impression on it. Now, in order to make many customers know well about this product, LZZG will share the working principles and features with you.
In the process of operation,the motor drives the impeller to rotate slowly through a V-belt, a speed reducer, and gear deceleration. The stone enters the washing tank through the feed chute. It is tumbling under the impeller and grinds each other to remove impurities that cover the surface of the stone and damage the coated sand to facilitate dewatering. At the same time, add water to form a powerful water flow, remove impurities and small foreign matter in a timely manner, and drain from the overflow tank to complete the cleaning. The clean stone is carried away by the blades, and finally the sand is poured from the rotating impeller into the discharge chute to complete stone cleaning.
With the characteristics of long spiral body, good sealing system, simple structure, strong processing capacity, convenient maintenance, low content of sand and slurry.