It is a good sanity for customers to buy a new sand washing machine
It is acknowledged that if sand washing machine doesn't deserve a good maintenance, it will fail to operate even though buy this machine not long time ago. Nevertheless, some customers keep this thingking that why not i buy a second-hand sand washing machine, it not only saves my cost and time , but also does a good job. While, LZZG, as a professinal minging machinery, tells you that it doesn't make sense.Buy a second-hand sand washer will have a bad effect on your sand. There is a real case.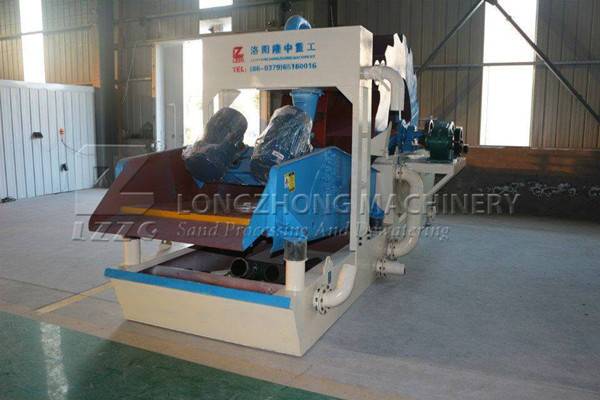 A customer from India bought a second-hand washing machine for its low price, however, this machine didn't produce find sand and broken down during operation and bought just two weeks ago. So , the customer contacted this manufacturer and asked after-sale services, but this manufacturer didn't agreen with him for he had told this cuustomer that this machine didn't have after-sale services and they had signed a contract that the machine had been sent out and would not be retured. Therefore, this customer was very upset and unhappy,so he found out us in online.
We seriously listened to his puzzle, and provided him a sollution plan, and invived him to visit our plant to watch how was the machine work.He was glad to do that. In the plant, our professional engineer explained the working principles, precautions and advantages for him. What'r more, at the end of his visit,our worker customized a machine drawing for him. Finally, he was delighted to work with us and expressed appreciation .
So, from the above case we can draw a conclusion that customer should not buy a second-hand sand washing machine,for it has many disadvantages. LZZG has many new types sand washing machine ,and most of them with the characteristics of saving cost, enviromental friendly, high quality find sand and so on.