The details determine the quality of sand washing machine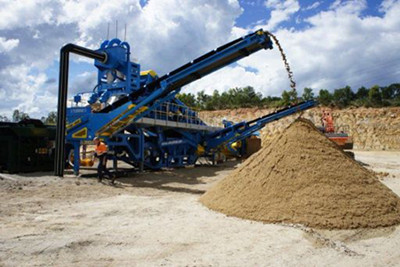 Sand washing machine details determine the quality, we use the facts speak, do not take the data and the appearance of flicker. When it comes to the quality of the sand washing machine, the thickness of the steel and the welding process are the first thought. The welding process is not in place, we can re welding, but if the thickness of steel is not up to the powerless. In fact, only to see the parameters of sand washing equipment is not reliable, 2CM and 2.5CM thickness of the plate in the absence of reference is not visible to the naked eye.
Longzhong has encouraged customers to come to our company for inspecting, the reason is very simple: True gold does not fear fire. Do n't worry about not knowing much about the goods, just compare and you will see which is better . In many years we have always adhered to the business philosophy is that quality first, no matter how difficult, will never take quality for sales. This is also the reason that Longzhong been recognized by Russia, Iraq and others  customers.