Tailing processing flow line in Australia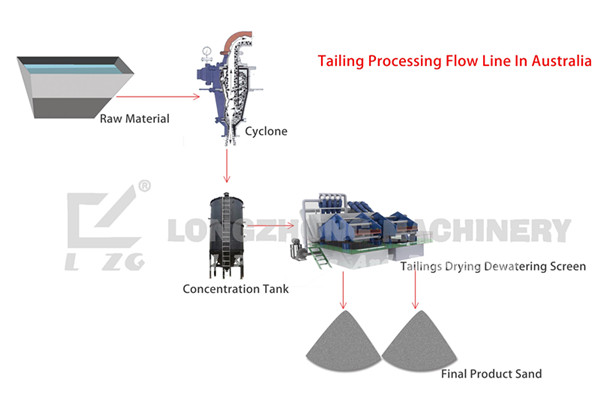 1.The tailings flow into the cyclone through feeding launder.
2.Then flow into the concentration tank.
3.The tailings flow into the Tailings drying dewatering screen.
4.Through the above process,achiving the final products.
Concentration machine: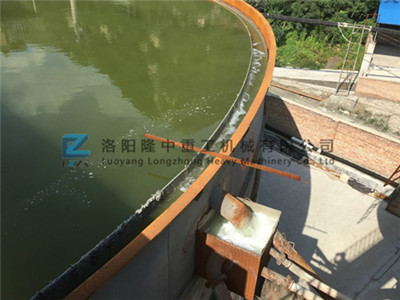 Concentration machine is widely used in departments of metallurgy, mining, coal, chemical industry, building materials, environmental protection and mud, waste water, waste treatment, and to improve the backwater utilization rate and the underflow concentration of transportation and environmental protection has important significance.
Cyclone tailings dry discharge sieve: