The capacity of wheel sand washing machine
Wheel sand washing machine is also called spiral sand washer and is one of the sand washers. In the sand washing equipment, due to its high power, which is completely capable of forming gravel production line such as jaw crushing machine, sand-making machine, vibrator and spiral sand washing stone.As a result, it can effectively ensure the purity and quality of graval after crushing.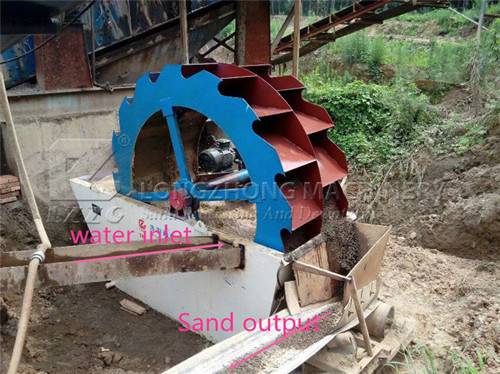 LZZG uses advanced technology and contacts with actual situation of domestic gravel reserch and development of high-performance of mechanism sand-making equipment, which can effictively clean the impurities and mud of gravel and greatly increased the application in the market.
As we all know, it is a very importane machine in the minging field, and widely used in the construction, building material, water conservancy and hydropower and other industries.
It is widely welcomed by many customers because of its advantages and features. Since our company launched this machine in the market, it has received many good feedbakcs.Besides, it is very critical to improve the abrasive resistance of wear parts. The wear parts are low and all of them absorb the high quality abrasive material at home and abroad. What's more, with the characteristics of long service life and great competitive demand in the market.From the perspective of technical advantages, this machine can clean gravel in high cleanness and greatly reduce the cost.
When choosing sand washing equipment, sellers must give priority to the application, no matter how beatiful the shape is, if the machine is not practical, it is absolutely useless.
As a critical sand washing equipment, wheel sand washer is used for cleaning and dewatering. Up till now, this machine has been trusted and recognized by many users for its own superiority.
Well, lzzg has various types of this machine, welcome to visit our products!