Sand Washing Plant for Sale in South Africa
Sand washing plant for sale in South Africa is a whole production line integrating crushing, classifying and sand washing. Based on the principle and production capacity of sand washer, combined with the actual situation of domestic sand production, our company has developed high-efficiency sandstone cleaning and screening equipment with domestic, international and standards. The processing capacity per hour can reach 20-300 tons, and can be customized according to the requirements of customers.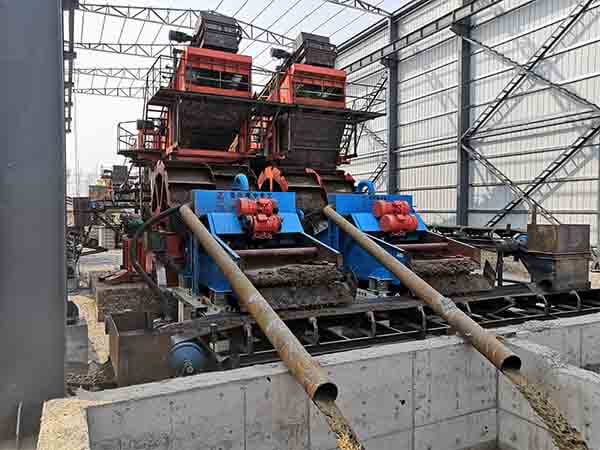 Production process
This series of production lines produced by our factory firstly send the stone material to jaw crusher for rough breaking by the vibrating feeder. Then the coarsely broken material is sent to sand making machine for further crushing by belt conveyor, and the crushed material is further broken. Then conveyed to the vibrating screen for screening to meet the particle size requirements of the finished product, and this part is sent to the sand washing machine for cleaning, finally is discharged as a finished product after cleaning; The material that does not meet the particle size requirements is returned to the sand making machine for re-machining to form a closed circuit for multiple cycles. Finished product granularity can be combined and graded according to user needs. If you choose the dry production process, fine powder separator and dust removal equipment can be equipped with.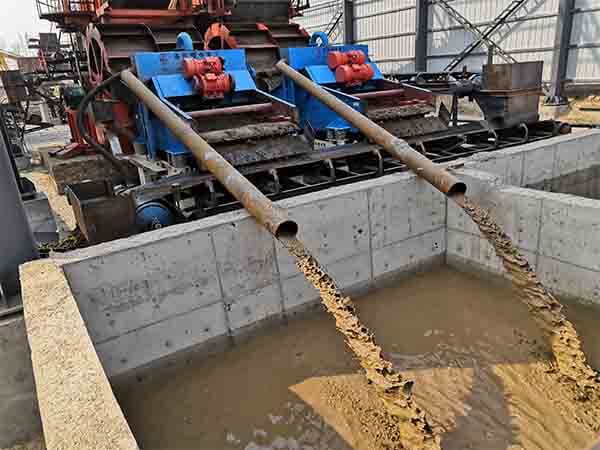 Sand washing machine Advantages
The sand washing machine is a high-efficiency wheel-type sand washing equipment which is combined with the foreign advanced technology and domestic sand and gravel industry. It has the characteristics of high washing degree, reasonable structure and large processing capacity, small sand losing during the sand washing process, especially the transmission parts are separated from water and sand, much lower fault than common sand washing machine. The dense wear-resistant lining around the impeller can reduce the damage caused by the friction between the sand and the impeller during the sand washing process. It is a precedent invention of our factory and obtained the invention. So our sand washing machine is an excellent choice for upgrading the industry