How About Filter Press Machine Price?
Filter presses are widely used in liquid/solid separation processes within a large range of industries. More and more users want to use filter presses and consider how much the filter press price and if the filter press cost is affortable?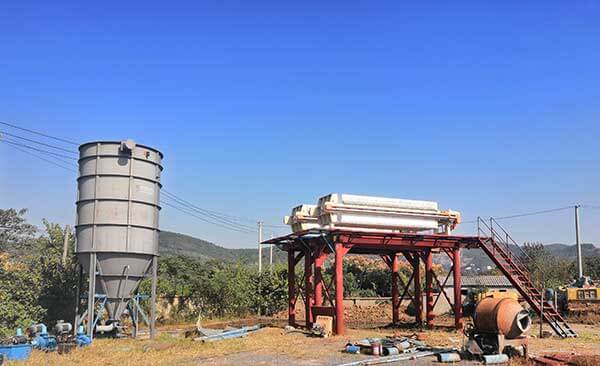 Performance of a filter press depends on many factors such as filter plate size, filtration capacity, number of chambers, filtration cycle time, cake dryness, filter cloth materials.


So, the filter press machine price is also affected by 3 main factors:
1.Press Filter Type
Ordinary chamber filter press is relatively simple to manufacture and cheaper; and membrane filter press is more expensive than ordinary chamber filter press because of the need for secondary pressing, which requires very high quality of the machine skeleton and filter plate.
2.Effective Filtration Area
The more number of chambers, the larger filter area of the press filter. Correspondingly, the processing capacity of this machine will also be improved, it can handle more filtrate. Press filters for 100T/H are more expensive than those for 20T/H filters.
3.Degree of Automation
The higher the degree of automation, the higher the work efficiency, and the more difficult the manufacture, so the higher the degree of automation, the more expensive the filter press.
LZZG's experience in mineral processing industry allows our filter presses can be built in a wide range of sizes, from small, 50m² presses, to those with much larger capacities 500m².
Filter press machine price, we recommend as bellow:
| | | | |
| --- | --- | --- | --- |
| Filter Areas(m²) | Capacity(t/h) | Power (kw) | Price($) |
| 10-100 | 1-3 | 15-24 | 13500-20000 |
| 100-200 | 2-6 | 25-40 | 22800-29300 |
| 200-300 | 4-8 | 30-60 | 29000-54200 |
| 300-500 | 6-12 | 50-90 | 50000-79800 |
More information and detalis price about filter press or spare parts please inquiry online or email: export@lylzzg.com