Sand washer in Pakistan
Sand washer is a sand washing equipment with high efficiency, low running speed and long service life in Pakistan. Sand washers are widely used in conjunction with the sand making machine for completing the mechanical sand washing and natural sand washing operation. It can wash away the stone powder and impurities in the mixed sand produced by sand making mechanism to improves the quality of sand. Sand washing machines are widely used in sand and gravel, mining, building materials, transportation, chemical, water conservancy and hydropower, concrete mixing stations and other industries.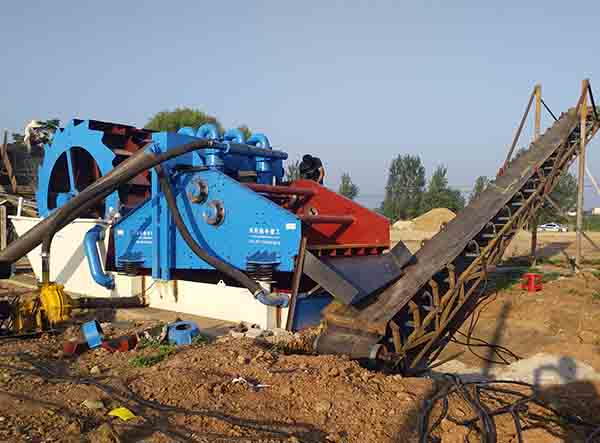 Sand washing machine is divided into two types from the point of view of use. One is the sand washing system, and the scope of application is relatively wide. The other is the sand washing machine used by the matching sand making machine. The sand washing system can be used not only in the sand making machine, but also in the cleaning work of soil, stones and other impurities contained in river sand, ground sand and weathered sand in quarry, mixing stations and various key projects. It has the advantages of less wearing parts, reasonable structure, large output, less sand loss during the sand washing process, especially the transmission part is separated from water and sand, so the failure rate is much lower than the current common sand washing machine, and is the best choice for upgrading the sand washing industry.
Sand washing machine equipment, as the main raw material production equipment for project construction and application, plays a non-negligible role in sand washing production. The product quality and operation quality of sand washing machine equipment directly affect the quality of sand stone material.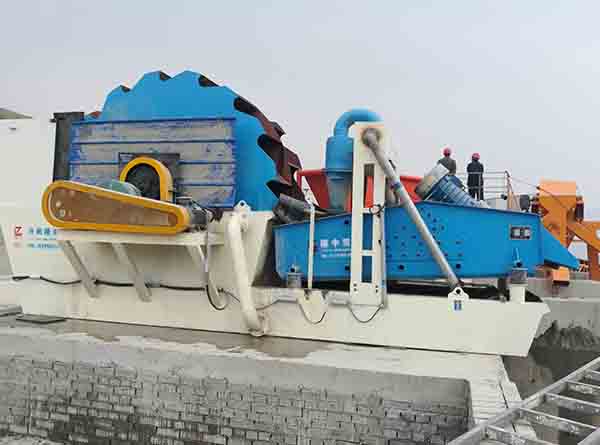 The advantages are as followings
1.High cleanliness: Good cleaning and dehydration effects, and the sand washed out meets the standard requirements regardless of the gradation or the fineness modulus.
2.Environmental protection: Reasonable use of sand washing sludge and wastewater to reduce ecological pollution and waste of water resources.
3.Easy operation: Simple operation and convenient maintenance simplifying the working process.
4.Energy saving: Less sand washing loss, rational use and resource saving.
5.Cost effective: Simple structure, so the price is more affordable.