Sand washing plant in nepal
Posted: 2018-08-20
LZZG sand washing plant installed in nepal in August, The whole production line is designed according customer's actual requirement.
The sand production line of this sand washing plant is as follows:

[Scope of application]: Suitable for the mechanism sand treatment of quartz sand, river pebbles, pebbles and other materials.
[Technical characteristics]: It has the advantages of high efficiency, low energy, high processing capacity and reasonable economics.
[Composition equipment]: jaw crusher, sand making machine, circular vibrating screen, sand washing machine, dewatering screen, etc.
[Technical advantage]: The performance of the configuration equipment is excellent, the whole process is advanced and reasonable, and it is simple and economical, with high automation and low operating cost.

Sand washing plant video
LZZG sand washing machine is designed for washing sand and recover the most part of the fine sand that mixure in waste water during the sand washing process. Which is widely used in the sand washing plant.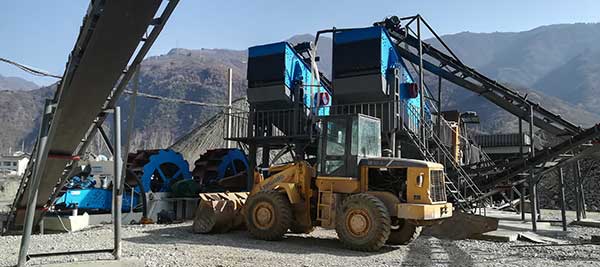 [Technical Features]: The LZZG sand washing machine has the characteristics of simple structure, stable operation, clean sand washing and high output.
[Production capacity]: 20-120t/h
[Scope of application]: Widely used in construction sites, sand and gravel fields, glass factories, power station stations, concrete and stone, and electric fields.
[Product introduction]:LZZG sand washing machine adopts advanced technology and combines the domestic sand and gravel industry to develop high efficiency sand washing equipment. It has a high washing ratio, reasonable structure, large output, and less sand loss during sand washing, especially in the transmission part. Water and sand are isolated, so the failure rate is much lower than the current common sand washing machine, which is the best choice for upgrading the domestic sand washing industry.
Last year LZZG sand washing machines also send to Sri lanka, India, Qarar and Australia, Our sand washing plant prices are very competitive in the worldwide. Get more information about LZZG sand washing plants please review our project solution.