Sand washing machines for removing dust in sand
Sand washing machine is mainly used for washing and removing the dust in sand to improve the sand quality. It is the highly effective equipment that is matched with sand maker. It can be widely used in building-site, gravel factories, hydropower station, concrete site, quartz sand in glass factory and refilling pressure sand, etc.
According to its shape, sand washing machine can be divided into spiral sand washing machine and bucket sand washer.

Study of Sand Washing Machine
As a professional sand washing machine supplier, LZZG sand washer is of high efficiency. Our Sand washing equipment has adopted advanced technology and combined with the real situation of sand line. The mineral sand washer has simple structure and it is easy to maintain. And also has the characteristics of durability, saving water and no pollution.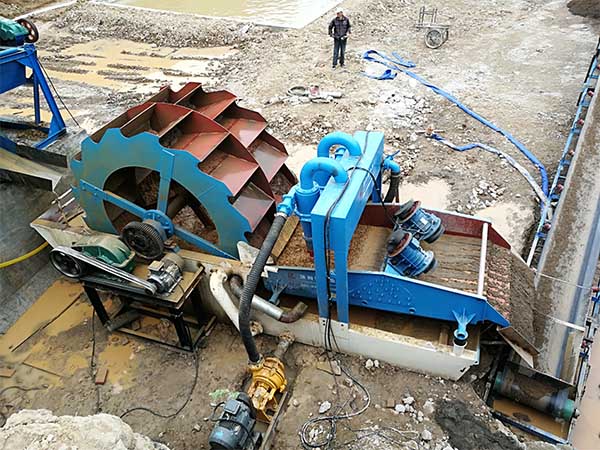 Introduction of sand washing machines
Feed size: ≤10mm
Capacity: 20-180t/h
Suitable raw material: medium and coarse material
Applications: road construction, hydropower and building construction
Advantages of sand washing machines
1. The sand washer has high washing cleanliness and causes no pollution or little sand loss during the washing process.
2. Designed with rational structure, novel seal structure, totally enclosed oil bath type gearing and adjustable overflow weir plate.
3. Very little medium sand, fine sand and stone powder loss during the washing process. The grading and fineness modulus of building sand washed are all up to industrial standard.
4. Handling capacity is great and power consumption is low.
5. The sand washer saves water resources and causes no pollution. It is quite durable.
6. Easy to maintain and convenient to operate.