Construction Waste Recycling Plant
Construction Waste Recycling Plant is to recycle the building and construction waste in to aggregate and sand. Mostly concrete waste and asphalt waste.
We have the special and long experience with Construction Waste Recycling Plant including jaw crusher, cone crusher, horizontal impact crusher, VSI crusher and Vibrating screen.
Sand making plant is also available with this material.
Construction Waste Recycling Plants include crushing plants with jaw crushers, cone crushers, VSI crushers, HIS Crushers and vibrating screen etc. and waste separation line with air fan, water treatment and magnetic separators.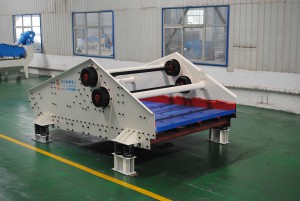 Especially we have a lot of experience for waste separation system with the most advanced technology.
All these products are widely used again for concrete mixing, asphalt mixing and surface filling.
Construction Waste Recycling Plant adopts a high level of automation and low operation cost, featuring features high crushing efficiency, energy conservation, great productivity, less pollution and easy maintenance. Stone products produced by the line get excellent shape, meeting the national standard for high-speed feeding materials.