Sand washing machine is an indispensable equipment in the wet sand production line
The sand production line is a special plant for the production of sand and stone for construction. It can make all kinds of rocks, sandstone and river pebbles into construction sand of various grain sizes.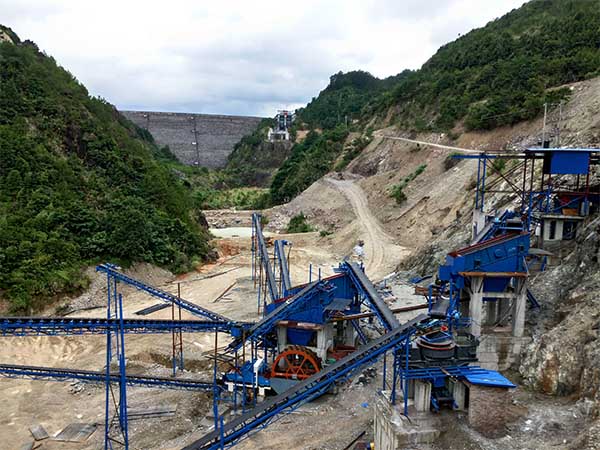 According to the different grades of roads and railways, there are also great differences in the quality requirements of sand and gravel production lines. Trying to improve the quality of sand and gravel materials is an inevitable choice for sand and gravel materials, and the selection of sand and gravel production equipment, such as crushers and sand making machines is important. The equipment that can be selected according to the sediment content and particle size of stone is: jaw crusher, cone crusher, impact crusher, etc. Of course, according to the actual material situation, the whole set of equipment also includes vibrating feeder, conveyor belt and vibrating screen.
Above are the common configuration of dry sand production plant. But in wet sand production plant, there are a equipment is also very important, sand washing machine, which for washing sand and gravels. Finally, clean and high quality sand and gravel for construction are formed.