Sea sand washing plant exported to Korea
Goods loaded with a large truck are sent to Shanghai port in 6th, July, prepared to export to Korea. These equipment are sand washing machine, sand dewatering screen, fine sand recycling machine, muddy water purification system, belt filters and some accessories.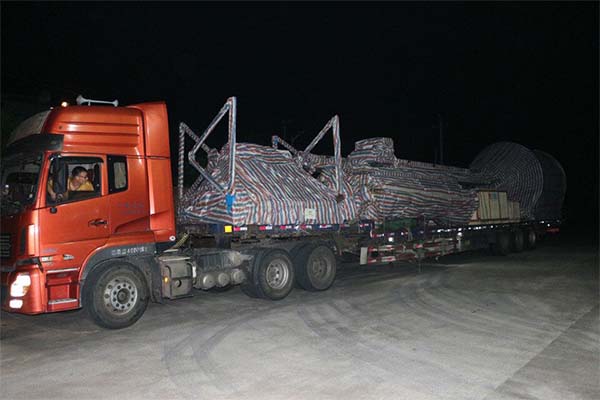 On 5th, May, this customer called us. He said:"our company have a sea sand processing plant now, we are looking for equipment for this plant. We saw your machine on website, and interested in your sand washing and recycling machine. And we want to visit your factory recently ". This is the first contact.
He came to China to visit our factory with two men on 15th, May. Our foreign trade manager received them and took them visited our factory and equipment. Then they started to talk the plan with our technicians, the customer told some detailed information about their sea sand processing plant.
The input size is <5mm.
Want to wash and dewater the sea sand.
Capacity is about 100tons per hour.
Final products: coarse sand 2-5mm and fine sand 0-2mm.
And want to recycle muddy water.
So we designed the following plant for this customer.
1.The sea sand into sand washing machine for washing, then the washed 2-5mm sand be fed onto dewatering screen for dewatering, then to form stock pile .
2.The flow of sand and water mixture into the cyclones of sand recycling machine for recycling 0-2mm fine sand, then fed onto screen for dewatering, finally to form stock pile.
3. Then the muddy water from sad recycling machine into water purification system for purifying.
The customer was very satisfied with this plant. So signed the contract on the spot.