Sand washing machine in Sri lanka
Posted: 2018-06-25
Sand washing machine is a washing type equipment, which is used for river sand or artificial sand washing. The bucket sand washing machine can wash the mixed sand from the natural sand or sand making machine to remove out stone powder and impurities to improve the sand quality.So domestic and foreign sand processing plant all adopt sand washing machine to process sand.
Following is the sand washing machine in Sri lanka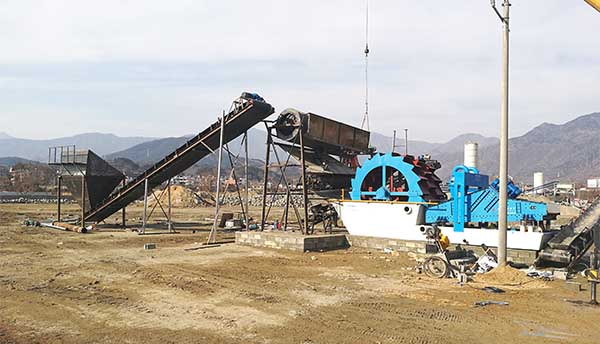 This is a very simple sand washing plant: hopper+belt conveyor+sand washing machine.
1.Feeding: the hopper equipped with screen for screening sand. When raw material feed into hopper, the particles that bigger than screen hole  can't pass through, the particles that less than screen hole can pass through into conveyor belt, which can ensure continuous feeding, then into vibrating screen;
2.Washing: Sand washing machine for washing and classifying sand. The sand water mixture into cleaning tank of sand recycling machine from water pipe, then the mixture is pumped into cyclone by slurry pump for recycling 0.16-3mm sand, the fine sand is put out to polyurethane screen for further dewatering.
4.The sand after washing transferred by conveyor belt to form another stock pile.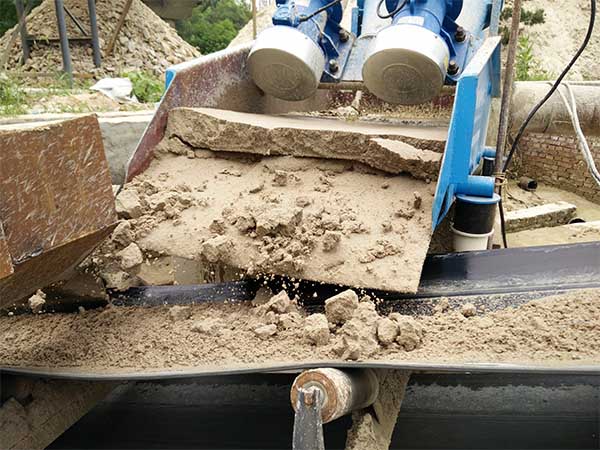 Sand washing machine can be widely used for construction site, sand stone plant, concrete dam site of hydropower station, sand and foundry sand for unit, quartz sand for glass factory and sand washing grading and dehydration for oil well backfill.