Compact sand washing plant for sale
Posted: 2018-06-25
LZZG compact sand washing plant is composed of rotary screen, wheel sand washing machine and vibrating dewatering screen. So it has lots of functions, screening, grading, washing, dewatering and fines recycling. It is widely used in mining, construction, sand processing plant, concrete, etc. The sand washing plant really adapt to the continuous changes in mining and sand washing industry , and meet customer requirements.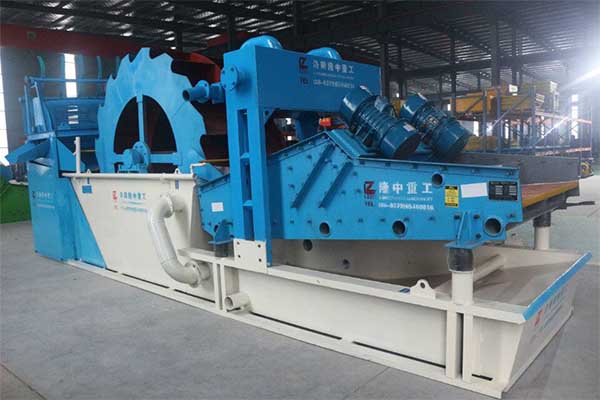 How LZZG sand washing plant works?
Screening
The raw materials through entrance of inlet be pushed into rotary screen, then will be selected by the rotation of rotary screen. The size less than screen mesh will flow down by gravity ,the oversize materials will flow through the cylinder and discharge from outlet at the machine end.
Washing
The sand flow into washing launder, then rolls with the impeller, and grinds each other. The impurity covering sand is washing away. At the same time, add more water, the water flow will take away waste and some low-weight wastes from washing launder. Through the above process, the washing function is finished.
Dewatering
Qualified sand is fed onto the dewatering screen directly. This dewatering screen sieve is made of PU polyurethane material, no blocking, can bear high temperature and corrosion resistance is high, service longer working hours. From this step, wet sand moisture can be highly reduced.
Recycling
Waste sand water is extracted by slurry pump into high pressure sediment separator, fine sand 0.074-3mm is sprayed onto polyurethane screen also for dewatering, the waste water is back to return box and flowing out.