Quartz sand washing production process
Quartz sand is from crushed quartz stone, which is hard, wearable and steady silicate minerals. Quartz sand is an important industrial mineral raw material, it is widely used in glass, casting, ceramic and fireproof materials, smelting ferrosilicon, metallurgical flux, metallurgy, construction, chemicals, plastics, rubber, abrasives, filter materials and other industries.
Hardness: Level 5-6
Density: about 2.64g/cm³-2.71g/cm³
Equipment configuration: hopper+jam breaking machine+sand making machine+vibrating screen+fine sand recycling machine+belt machine
Output: 30-45 t/h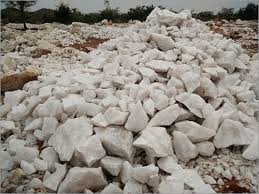 Feeding: Sand materials that was crushed by sand making machine are sent to vibrating feeding machine.
Coarse crushing and fine crushing: Vibrating feeding machine sends the stone materials to carry on the first crushing. And the  the materials will be crushed secondly by belt.
Sand making and screening: Crushed materials will be crushed further in sand making machine. And then these materials will be screened by vibrating screen.
Washing sand and dewatering: If you have a high quality requirements about the powder content of sand, you can add sand washing machine after vibrating screen. The waste water can by recycled by fine sand washing machine, which can improve the output of sand.