How improve the output of fine sand recovery machine?
Fine sand recovery machine is currently widely used for solving the environmental pollution and land mass occupation after direct discharge of mudy water in wet sand prouction process. And the traditional method that using sedimentation tank to recover fine sand is gradually being substitute.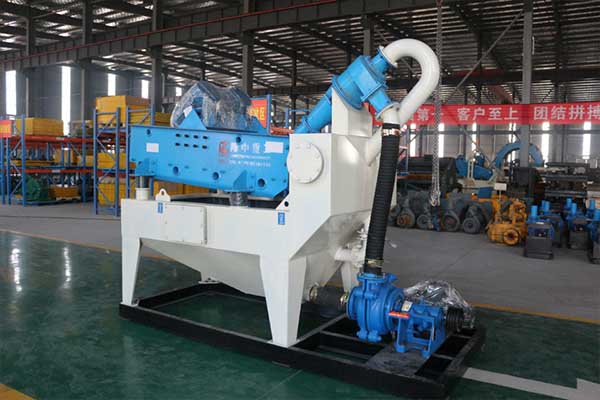 With the popularization and application in wet sand production line of fines recycling machine, the problems of fine sand loss, environmental pollution and land occupation in sand washing process are effectively solved. Its high recovery rate greatly improves the production of sand. And the secondary cleaning, dehydration and grading for sand effectively improves the sand quality. In addition, more than 95% of fine sand recovery can achieve zero basic emissions, which effectively saving land area and protecting social environment. Therefore, fine sand recycling machine has been widely promoted and applied in washing sand industry.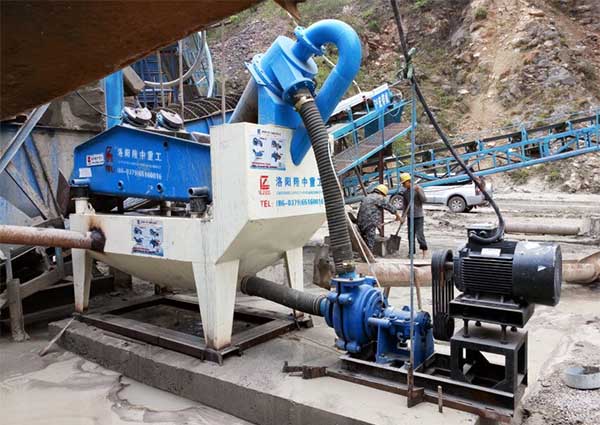 However, there are some factors influce the fine sand recycling machine output.
1. Equipment configuration
When buying sand recovery machine, it is need to according to the viscosity and humidity of material, because some materials will increase the viscosity at high temperature, which will not only affect the sanding rate but also damage the equipment in production line. The hardness and fineness of material should also be considered, because it can directly affect the selection of equipment in production line. In sand making process, the operator must operate correctly, and it is best to arrange training before use.
2. Equipment cleaning
In the working process, sand recovery equipment is easily contaminated by raw materials produced. Equipment will be blocked if it is serious. If not cleaned up in time, equipment in the production line will malfunction, which will affect the production efficiency. When cleaning, install the cleaning equipment on equipment. When installing, ensure that the equipment is level. If there is a fault during use, such as the deformation of iron core, you can use pliers to repair it. If the bending is relatively large, the bearings are needs to be replaced in time.