A real case about LZZG powder sand fine sand washing machine
As the natural sand is exhausted gradually, a sand plant manager who has engaged in sand and stone industry for many years is looking for the cost-effective materials to replace natural sand. Finally they find us to help them solve the difficulty. Our professional personnel made the plan. In the end, the method of replacing natural sand with powder sand was determined through enough research and cooperation with concrete stirring station.
The description in powder sand production line:
Materials: mining powder sand
Final products: supply concrete stirring station
Daily running:10hours per day
Production: 50-80t/h
Machine: powder sand fine sand washing machine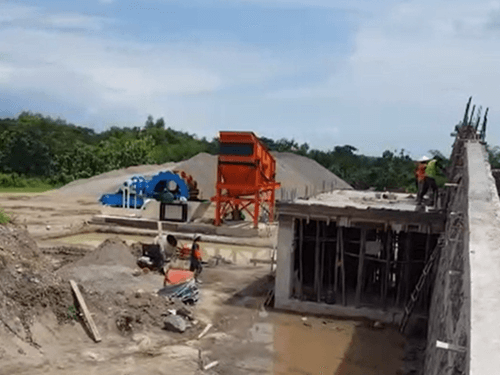 Customer feedback:
It's the first time for us to use powder sand fine sand washing machine, so basically we need to rely on the guidance and installation of longzhong. The powder sand production line and powder sand washing machine are satisfactory both. The powder sand is tested by concrete stirring station and fully qualified. Longzhong has a good after-sales service. When we met some problems in using, they assigned the engineers to help us in time. Therefore we believe we will soon recoup our costs and make a profit.