LZ sand extraction machines with new innovation
The biggest problem of the most currently existing artificial sand production line is out flow rate of the fine sand which above 0.16mm are fatal, the proportion can reach more than 20% some time. The flowing out decreases the quality of sand, it causes poor sand grading and rough modulus. Excessive sand emission also pollutes the environment.
In order to solve this problem, our company invented LZ series sand extraction machine.
The main components of this machinery are vibrating screen, motors, slurry pumps, cyclone, SZF line screen, cleaning tank and return bins.
It has a stable vibration and long service life. Feeding speed is ease to change through adjusting vibration strength.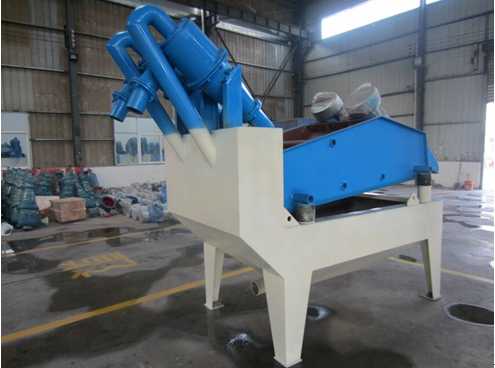 Nowadays, it is widely exported to Africa, Middle East, Asia, Nepal, etc.