Longzhong Sand Washing And Screening Equipment Sent To Kuwait
The sand washing line equipment purchased by the customer in Kuwait was successfully loaded, and it drove to Shanghai Port overnight, and was delivered to overseas customers on time. The customer purchased a sand washing production line including silos, vibrating feeders, circular vibrating screens, scrubbing machines, hammer crushers, and spare parts. Recently, the orders from Longzhong Overseas Business Department have surged and the shipments have been intensive.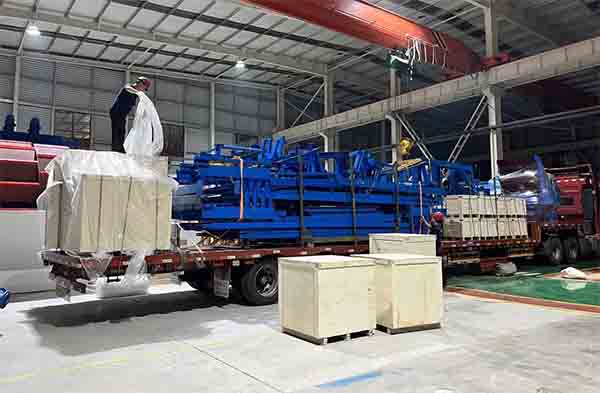 To ensure fast and high-quality delivery of orders, the delivery personnel strictly implement the standard process of stock preparation and delivery, and are meticulous in checking, inspection, and packaging. Go all out to ensure the smooth production and delivery of more and more new orders. After confirmation, these devices will be loaded onto large trucks one after another, which will become a powerful boost for sand and gravel processing enterprises.
There are circular vibrating screens, scrubbing machines, and related supporting equipment sent to Kuwait. Its circular vibrating screen has the characteristics of large output, multiple screening specifications, and long service life. The scrubbing machine has outstanding advantages in "high cleaning and cleanliness". It has provided services for many overseas customers, state-owned enterprises, and large sand and gravel enterprises, and has been fully affirmed in the industry.
With the national market layout of Longzhong Heavy Industry and the active expansion of overseas markets, customers at home and abroad have increasingly recognized our company's equipment. Since the first half of the year, the number of equipment orders and EPC general contracting projects received by the company has increased significantly. At the same time, customers are constantly visiting, and the order volume maintains a high growth rate.