Longzhong Quartz Sand Production Equipment Packing And Delivery To Belarus
Recently, the quartz sand processing equipment ordered by Belarusian customers has been successfully loaded. 11 containers lined up neatly and headed to Zhengzhou International Port, and will be delivered to the site of overseas customers soon.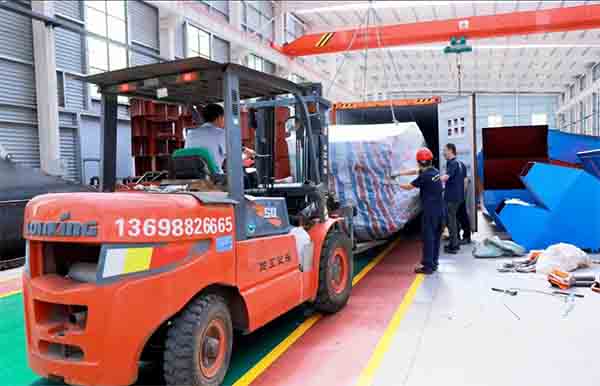 Belarusian customers have come to Longzhong 4 times successively to order equipment, communicate details, and inspect goods. Longzhong Heavy Industry provides full-process services from quartz sand production line scheme design, equipment selection, installation, and commissioning. The quartz sand production line covers silos, circular vibrating screens, wheel sand washing, and dewatering machines, fine sand recovery machines, thickening tanks, plate and frame filter presses, vibrating screen platforms, filter press platforms, belt conveyors, and other production lines. It fully reflects the customer's recognition of our strong strength in equipment production and research and development capabilities, product quality control, and after-sales service system.
At the delivery site, Longzhong people are not afraid of the scorching heat and are busy. Check, inspect, pack, and fix equipment of different specifications and models in strict accordance with the stocking and delivery standards. Ensure that the equipment will not be damaged in any way during transportation and will be delivered to the customer's site intact. After confirmation, 11 containers were loaded onto large trucks one after another.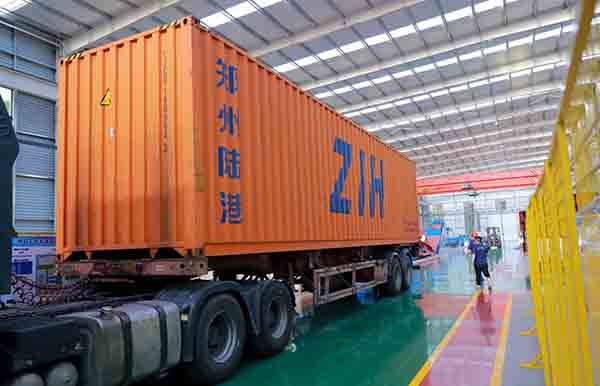 After the equipment arrives, the professional after-sales team of Longzhong will also rush to the customer site. Continue to follow up the project operation and provide customers with technical guidance, personnel training, and other services. After the production line is put into use, it can greatly reduce customer investment costs and shorten the process flow.