How to Improve The Finished Sand Quality of Aggregate Sand Washing Plant?
The finished product quality of the sand and gravel washing plant will directly affect the quality of the concrete and then the construction quality of the building project. Therefore, it is of great significance to control the quality of the finished product of the aggregate washing plants. So how to improve the quality of the aggregate production line? Following the four parts.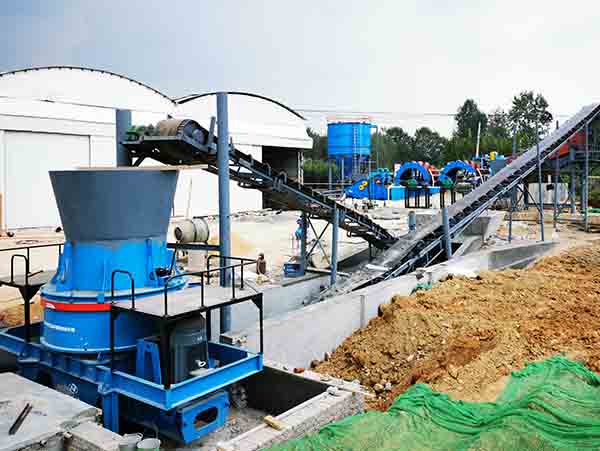 1. Controlling the quality of the raw materials
Before mining the raw materials, remove the covering layer on the top of the material yard to ensure that there is no grassroots, covering soil and other materials on the surface. When cleaning the cover, try to do it all at once. In addition, the width of the protection zone needs to be set aside to avoid the vibration generated during the mining of the wool from causing the cover soil at the boundary to slip and mix into the material again.
2. Configuring the proper screening equipment
The artificial sand and gravel production line is divided into crushing, screening, sand making, and other parts, of which the screening part is the key to control the particle size of the sand and gravel aggregate. The quality control of sand and gravel is mainly based on the concrete aggregate particle size and grading requirements, using mature crushing equipment and vibrating screens with standard apertures to produce aggregates that meet the standardized grading quality standards and regulations.
3. Configuring the sandstone washing system
After the screening process, the sand and gravel washing system can be configured to improve the cleanliness of the finished product. The arrangement of the spray holes should be even, and the water pressure should be adjusted to a proper pressure during flushing. The water sprayed from adjacent spray holes should be crossed so that the sprayed water can evenly cover the entire screen. Otherwise, it is necessary to make timely adjustments to the number of spray holes, spacing, and direction of water outlet.
4. Partition stacking of finished products
Setting up product labels on the stacking place of finished materials, and stack them in different areas to prevent mixing in the material yard.