How does LZZG improve the quality and yield of sand?
At present, a mounting number of dehydration screen manufacturers have emerged in the domestic market, but the quality and yield of sand is still uneven. There is no doubt that choose a good dewatering screen machine is a good choice and the production would be guaranteed. What's more, our country is fully support the artificial sandstone to protect the natural environment.
LZZG is a professional minging machinery plant and has adopted the first-class technology from experienced factories and abroad. In order to ensure that it is in a leading position in the sand making machine and be better serve for its customers. LZZG has introduced a new dewatering screen according to the customers'needs.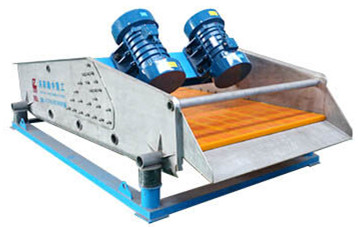 This type of stainless steel dewatering screen is borned by the R & D department and through many times testing, this equipment has improved the quality and yield of sand, and achieved the coarse and fine sand grading.