Granite Sand Washing Plant Working Site at Guangdong
This granite sand washing plant in Guangdong is mainly for cleaning and removing impurities from granite powder. Granite can be used in the corresponding industrial fields only after being crushed, sieved, cleaned, and made into powder. The washing and cleaning is an important link in the granite processing production line. Therefore, customers have higher requirements for the overall equipment and performance, cleaning rate, and energy consumption ratio to ensure that the project can achieve good economic benefits.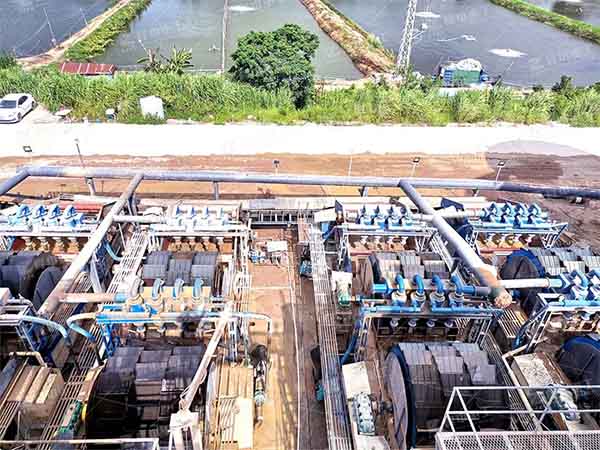 Based on the material situation and needs of the customer on-site, we recommend the 2L3624-280-3060 two-wheel all-in-one machine. The double wheel sand washer is a new type of sand washing machine. On the basis of our original sand washing equipment, the equipment has been updated and upgraded to meet the needs of customers. The double wheel sand washing machine is skillful in docking two-wheel bucket washing machines with fine sand recovery machines. The whole machine has a reasonable structure and small area, which greatly reduces the investment cost for customers in the sand washing link. It integrates heavy water washing and fine sand dehydration and recycling.
As a professional supplier of mine material cleaning, piling slurry, aggregate processing, and various metal mine tailings treatment equipment and solutions, LZZG has reached and maintained close and friendly cooperation with many Guangdong enterprises and also provides high-quality products and high-quality products. The service has been widely praised and recognized.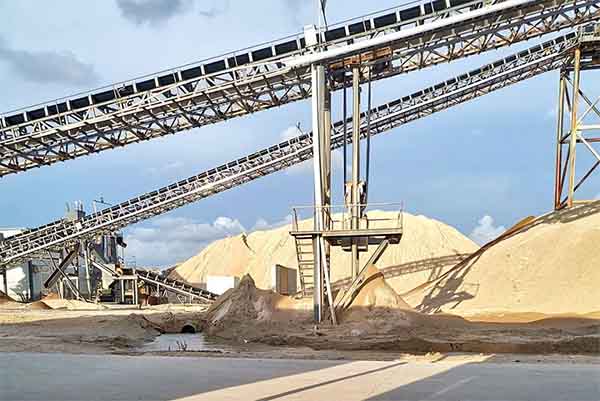 This customer was recommended by a regular customer. After the initial detailed communication, Longzhong sales and technical personnel went to the site to conduct on-site inspections, plan the site layout, and actively communicate with customers. In the end, it won the trust of customers with professional, efficient and all-round services and reached further cooperation. Our company carefully designs plans for customers based on customer site conditions. The recommended two-wheel washing machine has won the recognition and trust of customers with its simple, comprehensive, efficient, and reliable process. It has been successfully put into production recently, and its operating data and production capacity have exceeded customer expectations.