The Three Ways for Fine Sand Recovery
The fines recovery unit is usually used with the dewatering screen or sand washing machine to solve the problem of fine sand loss in the wet sand production line. Because only a sand washing machine cannot meet the requirements for the particle size and mud content of the finished sand. Sand with a diameter of less than 0.63mm will be washed away by water, reducing the output of sand and gravel. Especially for the fine sand below 0.2mm, the loss rate is as high as 20%.
1. Fine sand recycling system
The fine sand recycling system is mainly used for sand washing and sediment separation, so it is also called fine sand dehydrator, sediment separator, and sediment extractor. When used in a concentrator, the main function is tailings recovery, so it is also called tailings recovery machine. The fine sand recovery machine needs to be used in conjunction with the sand washing machine to recover a large amount of fine sand lost by the sand washing machine in the traditional sand making industry (the loss can reach more than 20%). While improving economic efficiency, it reduces the cost of tailings treatment and the pollution and damage to the environment caused by the loss of fine sand.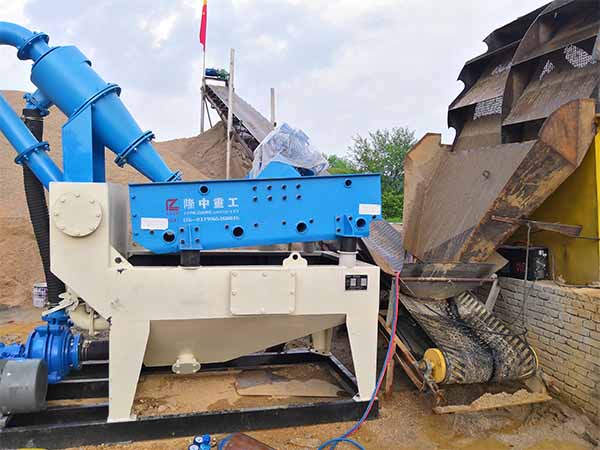 2. Dewatering type fine sand recovery machine
The dewatering fine sand recovery machine is divided into two systems: dewatering and recycling. The dewatering part contains dewatering screen and vibration motor. The recovery part includes high-pressure pump, motor, high-pressure hydrocyclone separator, return tank, and cleaning tank. Generally installed directly at the back of the sand washer, the sand washed by the sand washer can be cleaned twice, and the wastewater discharged by the sand washer can also be separated from the sand, which fully solves the disadvantages of the sand washer, and improves the sand quality.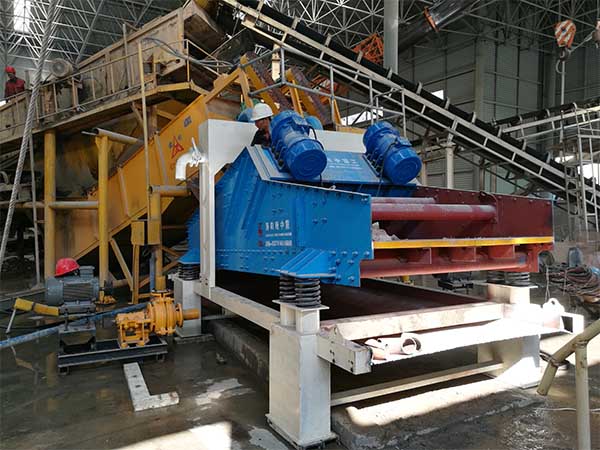 3. Sand washing and recycling machine
The main function of the integrated sand washing and recycling machine is to perform sand washing and fine sand recycling at the same time. It is composed of high-pressure separator, dewatering screen, impeller separator, reducer, vacuum high-pressure pump, cleaning tank, return tank, motor, vibration motor, and other components.