Double Deck Dewatering Screen Twice Screening
LZZG has introduced a new type of double-deck dewatering screen, which can screen two materials with different fineness, which can meet customers' needs for different materials. The double-layer sieve plate separates the fine sand twice, and the particle size of the sieve has a certain classification, which makes the fine sand widely used and improves the economic efficiency of users in sand plant.
The double-deck dewatering screen is mainly used for dewatering, desliming and dissolving. It can be used for sand washing in sand and gravel factories, slime recovery in coal preparation plants, and dry tailings in mineral processing plants. Therefore it is also called slime dewatering screen, tailings dewatering screen, high frequency dewatering screen and so on.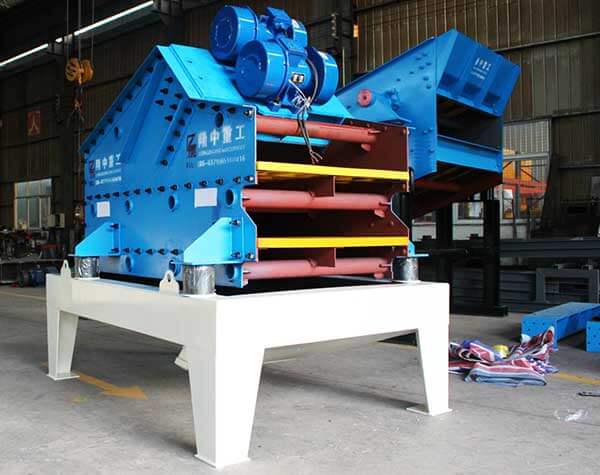 How Dewatering Screen Work?
Dewatering screen produced by LZZG adopts dual-motor self-synchronization technology, universal eccentric block and amplitude modulation vibrator. The main part of the screen is 5 ° above the horizontal direction. The rear of the dewatering screen is at an angle of 45 ° to the main plate. Two balanced vibration motors are installed horizontally, one on top of the other. The rotation effect caused by the imbalance of gravity during rotation makes the sieve work very stable.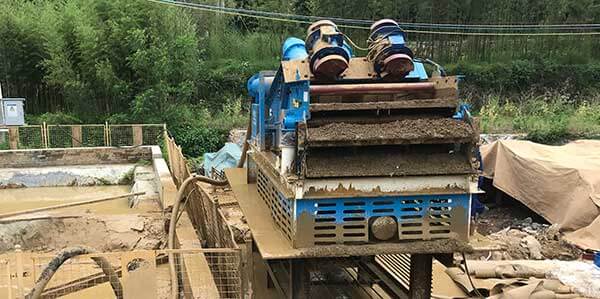 It's mainly consists of screen box, vibrator, support system and motor. Two unconnected vibrators perform synchronous and reverse operations. The inertial force generated by the eccentric block is repeatedly superimposed or canceled on a specific phase, resulting in a huge excitation force that drives the screen box to move periodically along a linear trajectory, The feed on the screen will gradually jump from the feed end to the discharge end.
During the shaking process, the part (water) smaller than the screen hole will fall through the screen hole, and the rest will be discharged from the discharge end to achieve separation and dehydration.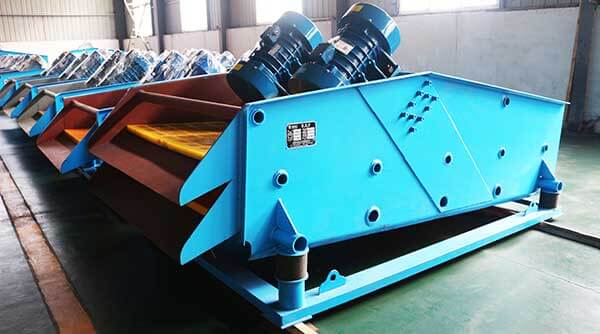 How About LZZG Dewater Screen
1. Dewatering screen adopts polyurethane screen, its service life is longer than other types of screen, and it will not block the holes.
2, effectively reduce the loss of fine sand, control between 5% to 10%.
3. Design different solutions according to the different requirements of customers.
4. Reduce the storage time of fine materials, which can be directly transferred and provided to the market.
5. The fine sand is fully recovered, which reduces the workload of the sedimentation tank and reduces the cleaning cost of the sedimentation tank.
6. Strong processing capacity, high production efficiency, large output, good screening effect, low energy consumption and low noise.
The use of dewatering screens in the production process not only has low investment costs and significant economic benefits, but also energy saving, environmental protection, low carbon and green. LZZG dewatering screens have been exported to Australia, Germany, Indonesia, Vietnam and other countries.