Coal dewatering screen
Coal dewatering and recycling are the important process in the production of coal preparation plants that can be finished by dewatering screen. And the purpose of that is to reduce the concentration of washing water and achieve closed water circulation. It is not only related to the normal production and development of coal preparation plants, but also affects the economic benefits and social benefits of saving water, recovering coal resources, and protecting the ecological.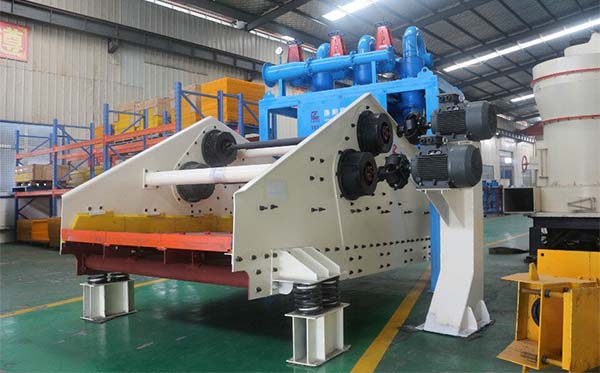 Dewatering vibrating screen is a special equipment for coal slime dewatering operation. It is widely used in coal slurry recovery, coarse pressure filtration, coarse filtration, and dewatering and recovery of other fine materials. The dewatering screen adopts dual motor self-synchronization technology, universal eccentric block and adjustable amplitude vibrator. Mainly composed of screen box, vibration motor, support system and polyurethane screen panel. Two unconnected vibrators are respectively driven by the tape coupling shaft for synchronous reverse operation, and the centrifugal forces generated by the two sets of eccentric mass are superimposed along the component of the vibration direction, and reverse centrifugally canceled. Thereby forme a single excitation vibration along the vibration direction. To make the screen box reciprocating linear motion.
So many mining factories and coal preparation plant chooses to use dewatering screen to recycle and dewater tailings and coal. The dehydration screen is mainly applicable to the recovery of fine particles of fine grain of 0.15mm from the 0.5mm coal slime. The test shows that the suitable feeding concentration is low (about 20% ~ 40%) and the efficiency of screening can reach 88% ~ 92% without water spraying. Therefore, dewatering screen is the worth investing for coal preparation plant.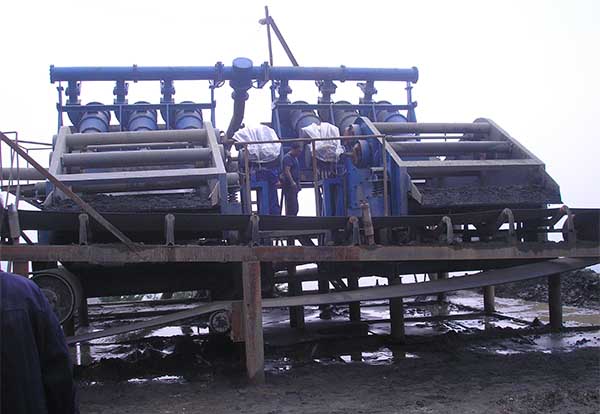 Features of coal dewatering sieve
1. The whole sieve machine is installed horizontally, but the screen is installed at a negative angle to ensure the forced dewatering effect;
2. The screen can be selected from stainless steel composite screen, tensioned installation, or stainless steel welded slot screen, compacted to meet different needs; the vibration frequency can be adjusted at any time through the frequency converter to achieve dewatering effect;
3. Self-synchronizing liquid lubricated vibrator is used for vibration. The screen frame adopts special noise-reducing materials and is connected with high-strength bolts to ensure reliable operation of the screen machine and reduced working noise. The working noise of the whole machine is 85dB(A), which is about the same as that of similar screens. 15dB;
4. Set the curved screen surface in the feeding section to improve the dewatering efficiency;
5. Set the feeding box to ensure that the material is evenly fed into the screen surface;
6. Equipped with integral chassis for easy handling and installation;
7. Relying on the upper filter layer to retain fine particles and backlog dehydration.