What is tailing dewatering screen?
2016-10-10
LZZG mainly produces tailings dewatering screen, tailings dry processing system, and a complete set of tailings dry sieving equipment. And undertakes the design, manufacture and installation of complete energy-saving beneficiation equipment for daily processing of 20 tons- thousand tons of raw ore.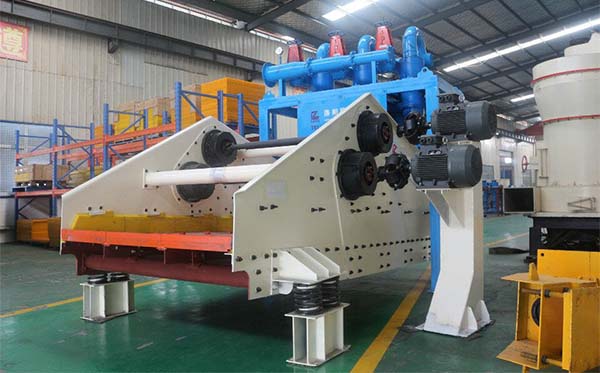 Application of tailing dewatering screen in tailings
Tailings dewatering is a new tailings disposal technology that has gradually emerged in recent years. It refers to the tailings slurry output by the beneficiation process after multi-stage concentration, and then processed by high-efficiency dehydration equipment such as dewatering vibrating screen. It is easy to precipitate and solidify and utilize the slag stored in the site. The slag can be transported to a fixed location for dry storage. Because this technology can effectively overcome the problems of safety, environment and land occupation in the tailings pond surface, it has gradually become the domestic use technology of tailings with tail-filling goaf technology and tailings processing building materials. The three main ways and technologies for the treatment and utilization of large and medium-sized mine tailings have broad application prospects.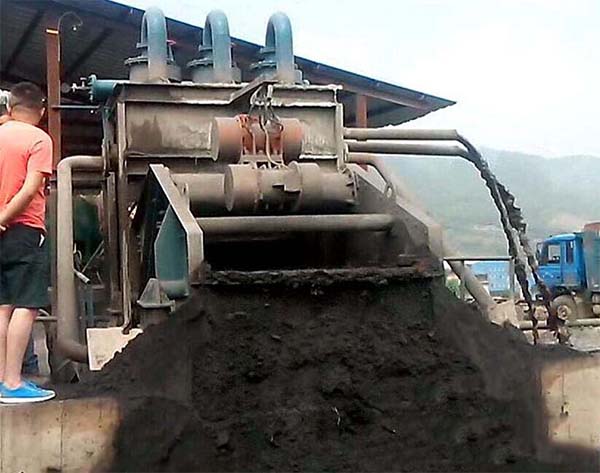 Tailings dewatering process
LZZG tailings dewatering system through the advanced energy-saving process system to complete the tailings minimum solid operating costs of solid-liquid separation, slag filling, building fields, damming, manufacturing building materials. The filtrate meets the requirements for recycling and returns to production for continued use, saving energy and saving water resources.
LZZG high efficiency multi functional tailings dewatering machine has concentrated and dehydrated type. The hydrocyclone is dehydrated first, then dehydrated through a high efficiency dewatering screen. The moisture content of material after dehydration is less than 15%.
Applicable scope of tailings dewatering equipment: tailings ponds, need to be used for slag discharging to fill the pits, the tailings reservoir with serious water seepage, and the areas with serious water shortage.
The successful application of tailings dewatering process can not only improve the safety and reliability of the existing tailings dam, prolong the service life of the tailings warehouse, solve the long-term storage problems of the tailings, but also accelerate the promotion and application of the process. Has an important role.