Sand Dewatering Vibratory Screener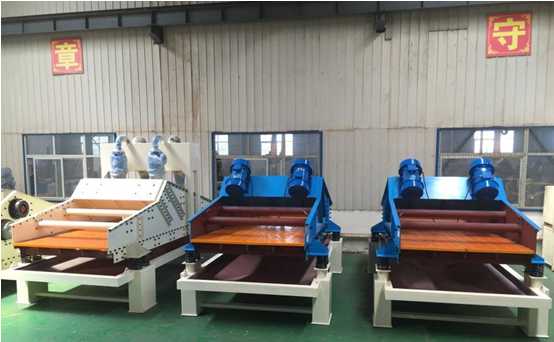 Dewatering shaker,which is also called dewatering screen, has been playing an important role in sugar,salt and other industrial sectors.The invention can grade the processed material to attain the products in different graininess and realize the high additive valves of different powder materials. In addition,it also have the function of dehydrate and remove the mud contained in the materials.As you can see,the Dewater Vibrating Screen is a new high efficiency machine and has the advantages of electromagnetic vibration,high frequency, high capacity and high screening efficiency.
Due to its unique function,our machine is widely used in peat recycling,coarse aggregate filtering and fine material recycling and many other fields.