The detailed introduction of jaw crusher
Jaw crusher is an efficient and energy-saving crushing equipment based on the successful experience of similar products at home and abroad. It is mainly used for medium size crushing of various ores and bulk materials, and can crush materials with compressive strength of not more than 320Mpa, which are divided into coarse and fine broken.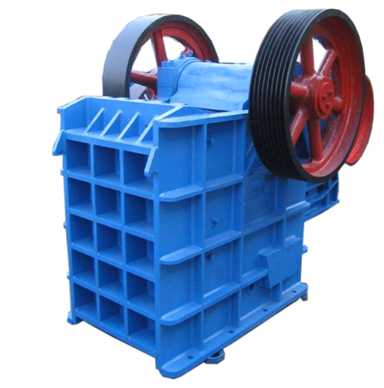 Jaw crusher operating environment
In the process of breaking huge stones into small stones, the first crusher is often referred to as the "main" crusher. It is the longest and most sturdy jaw crusher in history. When feeding the jaw crusher, the material is poured from the top inlet into the crushing chamber containing the teeth. The molars force the material to the wall of the chamber with great force, breaking it into smaller stones. Supporting the movement of the teeth is an eccentric shaft that runs through the fuselage frame. Eccentric motion is usually produced by a flywheel that is fixed at both ends of the shaft. Flywheels and eccentrically supported bearings often use spherical roller bearings, and the working environment of the bearings is extremely demanding. Bearings must withstand large shock loads, abrasive water and high temperatures. Despite the extremely harsh working environment, the jaw crusher works very reliably, which is a key part of ensuring productivity.
Jaw crusher working principle
When the jaw crusher is working, the motor drives the eccentric shaft to rotate through the pulley, so that the moving jaw is periodically close to and away from the fixed jaw, so that the material has multiple crushing, smashing, crushing, etc., so that the material becomes larger and smaller, and gradually falls. Until it is discharged from the discharge opening.
Jaw crusher performance characteristics
1. Jaw crusher cavity is deep and there is no dead zone, which improves the feeding capacity and output;
2. Its crushing ratio is large and the product size is uniform;
3. The gasket type discharge port adjusting device is reliable and convenient, and the adjustment range is large, which increases the flexibility of the device;
4. The lubrication system is safe and reliable, the parts are easy to replace, and the maintenance workload is small;
5. Simple structure, reliable work and low operating costs;
6. Equipment energy saving: single machine energy saving 15% ~ 30%, system energy saving more than double;
7. The discharge port has a large adjustment range to meet the requirements of different users;
8. low noise and less dust.