LZZG dewatering screen managed to process barite.
2018-02-02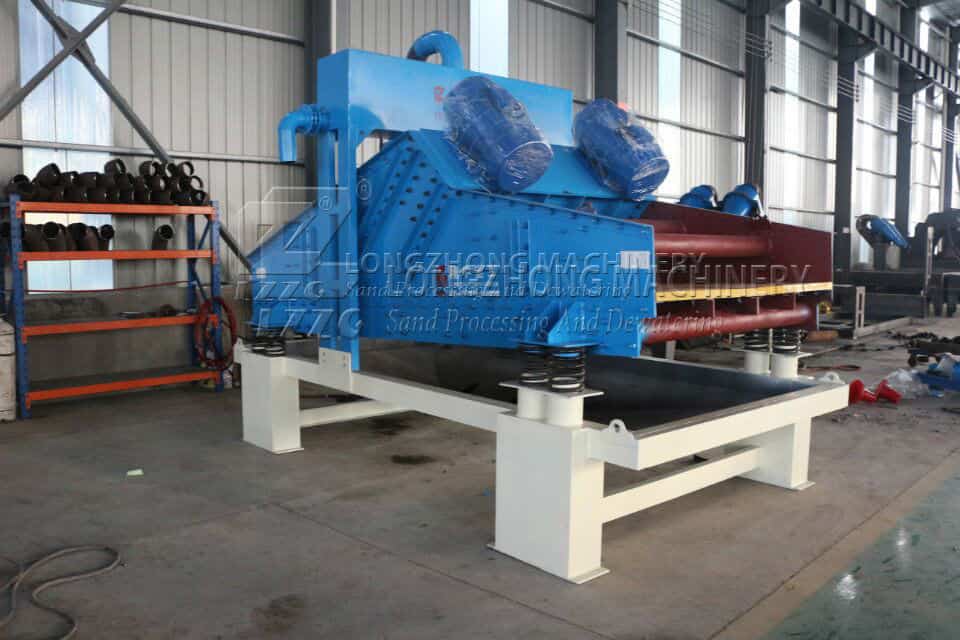 LZZG dewatering screen is a separated device for processing slurry, coal, silica sand and tailings. Now LZZG dewatering screen can be used in processing barite and has an excellent effect.
Raw barite has very high content of mud and need to be washed by water. So dewatering is unnecessary after being washed for barite. Most braite plant used old screw separated machine before, the machine can just get large particles, and the small and fine particles lost with water. Therefore, adding dewatering screen after screw separated machine can be effective on sand loss. Fine particles recycling by dewatering screen can be transported directly after drying on the sun. Remaining water can be used again.
LZZG can offer you variety types and function dewatering screen, including vibrating screen, mining dewatering screen, silica or potash feldspar dewatering screen, coal dewatering screen, barite dewatering screen and so on. There will be have the one that can suit your product.