Shale Shaker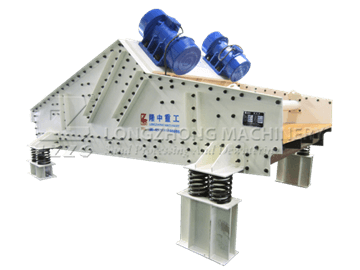 Brief introduction
Shale shaker is first phase solids control equipment in drilling fluids processing system, also known as key solids control equipment in drilling mud system, shale shaker decides performance of the whole solids control system. LZ Solids Control can design double shakers and triplicate shakerson single skid according to clients'special requirements and also supply relevant connecting manifold, according to current industry situation, LZ provide both third generation linear motion shale shaker and fourth generation balanced elliptical shale shaker.
LZ linear motion shale shaker absorbed advanced tech at home and abroad ,and integrated LZ own design. LZ complete series shale shaker can meet customers' variable demand. Clients feedback proved the advantages of this kind of shale shaker: high G-force, wide screen area, compressed structure, cost-effective, etc.
Application
Shale shaker for solids control are devices that remove drill cuttings from the drilling fluid while circulating and drilling. There are many different designs and research into the best design is constantly ongoing since solids control is vital in keeping down costs associated with the drilling fluid. The basic design consists of large, flat sheets of wire mesh screens or sieves of various mesh sizes that shakes or vibrates the drill cuttings, commonly shale shaker, across and off of the screens as the drilling fluid flows through them and back into the drilling fluids processing system, often called a mud system. This separates the drill cuttings, often called solids, from the drilling fluid so that it can be recirculated back down the well bore. In oilfield industry,linear motion shale shaker are widely used for drilling mud solids cotrol of oil gas well drilling for rig.
Technology Advantages
1.Shale shaker deck angle adjustable while working, mechanical deck angle adjustment with reliable performance.
2. Tighten rubber sealing for shale shaker deck and screen, long life and easy replacement.
3.Shale shaker bottom deck made from Stainless Steel for long service life.
4.Pretensioned shale shaker screen for fast screen replacement.
5.Famous brand vibration motors and electrical components.
6.Flexible feeding type.
| | | | | | | |
| --- | --- | --- | --- | --- | --- | --- |
| Model | Screen area (m²) | Power (kw) | Capacity (m³/h) | Feed size (mm) | Weight (t) | Overall dimension (L*W*H)(mm) |
| TS0820 | 1.5 | 2*0.75 | 5-10 | ≤10 | 0.8 | 2300*1100*745 |
| TS0920 | 1.8 | 2*1.1 | 10-20 | ≤10 | 1.2 | 2300*1200*750 |
| TS1020 | 2 | 2*1.5 | 20-30 | ≤10 | 1.6 | 2300*1300*750 |
| TS1225 | 3 | 2*2.2 | 50-80 | ≤10 | 2.1 | 2800*1500*800 |
| TS1530 | 4.5 | 2*3 | 100-120 | ≤10 | 3.2 | 3300*1800*800 |