Learn more about spiral sand washing machine
2017-03-10
Spiral sand washing machine is widely used for the washing of the material gravel pits, mining, building materials, transportation, chemical industry, water conservancy and hydropower, concrete mixing stations and other industries, but also the sand production line, is essential in the production line of sand stone products.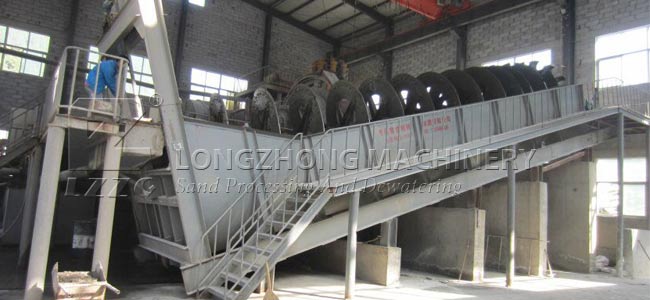 [spiral diameter]: 750mm-1800mm
[ability]: 5-150 t/h
[products]: spiral sand washing machine is also called spiral stone washing machine, it can handle the material the dirt, dust, washing into clean material. Has the advantages of simple structure, easy maintenance, high washing efficiency.
The core of the spiral sand washing machine adopts a central structure, and the spiral blades are arranged on the central shaft. A device for mechanical grading with the help of the principle that the specific gravity of solid particles is different and the settling velocity in liquid is different.