Stone Washing Machine in Sri Lanka
Stone washing machine for sale Sri Lanka mainly washes various granular materials over 5 mm, such as crushed stone, pebbles, coal, ceramic particles, etc., especially the stones with large stone powder and mud content and many impurities. The stone washing machine has a good cleaning effect and thorough separation of water and stone, which can effectively reduce the mud content and increase the strength of concrete. The market value of clean stone after washing can be increased by 15%-20%, bringing more profits to customers.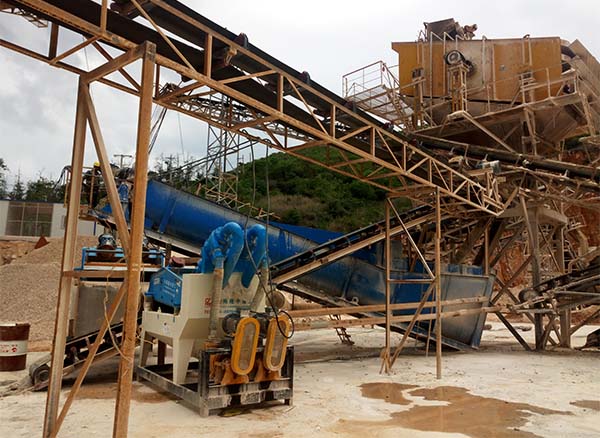 The standards for finished stones include many aspects, such as the shape, particle size, mud content, and water content. The better the stone shape, the less mud content, the fewer impurities, the less water content, and the higher the quality of the finished product. Therefore, in order to obtain high-quality finished sand and recycle the powder, it is necessary to purchase a satisfactory stone cleaning equipment. Stone washing machines are widely used in projects such as sand and gravel yards, mines, building materials, transportation, chemicals, water conservancy and hydropower, concrete mixing plants, and other projects that require high finished product quality. Commonly used are bucket-wheel stone washing machines and spiral stone cleaning machines, both of which have high cleaning rates.
How does the stone washing machine work?
When the stone cleaning equipment is working, the sand and gravel enter the bucket from the feeding trough and are driven by the impeller to roll and crush each other to remove impurities covering the surface of the gravel. At the same time, the water vapor layer coated with sand is destroyed to facilitate dehydration. Then add water to form a strong water flow, immediately take away the impurities and particles with small specific gravity, and discharge them from the overflow port. The clean sand and gravel are taken away by the blades and poured into the discharge chute to complete the cleaning of the entire gravel.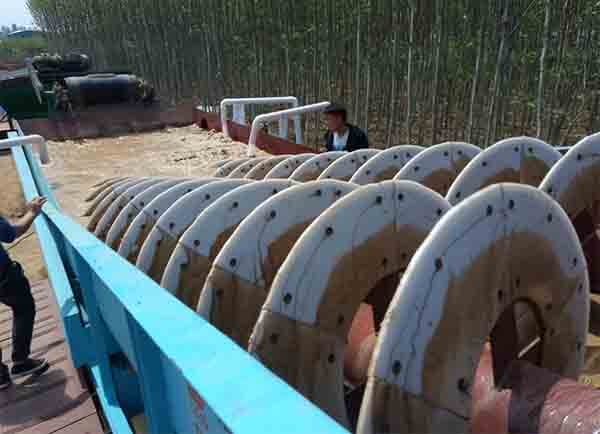 Stone washing machine features
1. High cleaning rate, high efficiency, and high production. The mud content after washing is generally less than 2%, which is better than the relevant standards.
2. High stone recovery rate, good recovery effect.
3. Compact structure, convenient installation, and simple operation.
4. Green production, economic operation, easy maintenance, and protection.
5. Small footprint, low cost, low power, and water consumption.
6. Make the concrete strength uniform and stable.
7. Adopt new water circulation precipitation. The circulating water sedimentation tank is designed separately according to the site conditions of each construction site, which solves the water source and prevents pollution.