Large Capacity Spiral Chute Sand Washing Machine in Peru
Spiral chute sand washing machine as a as a kind of auxiliary equipment plays a great role in the quality control of finished materials in the current sand and gravel production line. The spiral type is suitable for washing and selecting materials with large output or high impurities, especially for washing coarse and fine-grained materials for construction sand and road construction.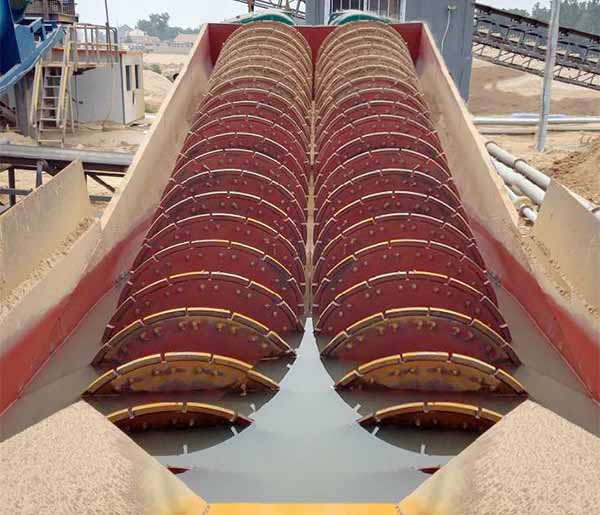 When configuring a sand washer for a production line, not only to know the price, performance, quality, processing capacity and other information of the spiral sand washer, but also to consider the composition of the sand and gravel and the condition of the production site. Spiral chute sand washing machine is a kind of important sand washing equipment, which has been widely used in mining, gravel, metallurgy, building materials, hydropower, and other industries for washing, classification, and impurity removal. The material falls vertically from the upper part of the machine into a high-speed rotating impeller. Under the action of high-speed centrifugal force, high-speed impact occurs with another part of the material flowing around the impeller in an umbrella shape. After colliding with each other, eddy currents are formed between the impeller and the casing, and they are collided with each other, rubbed, and crushed, and discharged straight from the lower part. After multiple closed-loop cycles, the screening equipment controls the required particle size of the finished product to complete the washing operation.