Sand wash plant water demand
Sand wash plant water demand is indispensable in the sand washing process. The sand washing equipment is mainly performs the cleaning purpose by diluting the dirt and other impurities contained in sand by the fresh water flushing. The more mud there is in sand, the greater the water consumption. If the added water source is small, the finished sand cannot be washed. Therefore, the sand washing plant is generally placed close to the water source, so that it is convenient to take water for production.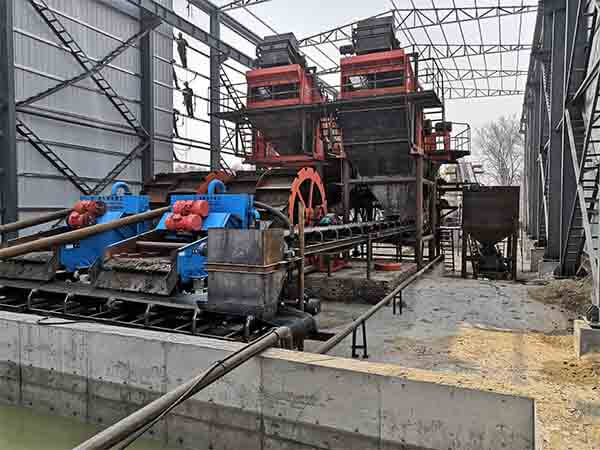 So, how much water does the sand wash plant need for an hour? How many tons of water does the sand wash plant consume in washing a ton of sand? For the different sand washing equipment, the amount of water used is also very different. The ratio of sand to water is generally 1:1, and the ratio can be adjusted to 1:1.5 or 1:2. This is only a rough reference ratio. The amount of mud in different materials and the cleanliness required by the finished product also have a great influence on water demand. For the projects with low sludge content in finished sand, it is necessary to add much water and carry out multiple cleanings to meet the final requirements.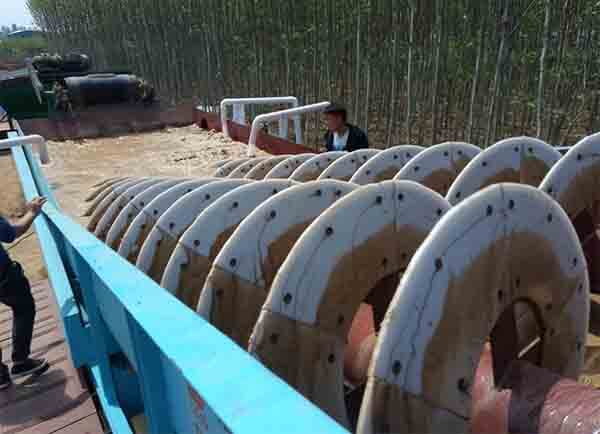 The sand wash plant water demand are mainly depends on the following 4 points:
1. Processing materials
The water demand is depends on the condition of sand. If the amount of powder and mud in sand is relatively large, a large amount of water is required to be cleaned.
2. Finished product requirements
The requirements for finished sand also have a large impact on water demand. If the demand for finished sand is high, the more water is needed.
3. Equipment configuration
There are two types of sand washing machines, one is the bucket sand washer and the other is the spiral sand washer. These two types sand washing machines have different structures and working principles. According to the customer's needs and market conditions, the water consumption of the equipment will also vary between the two types sand washing machines.
4. Equipment quality
The quality of equipment is also related to the amount of water used. If the quality is not high, the sealing is not strong, water leakage will occur, and the waste of water resources will also erode the equipment and reduce the service life of the equipment.