LZZG Mobile Sand Washing Plant
The mobile sand washing plant is composed of mobile trailer chassis, screening device, water washing device, dehydration recovery device, pump and motor components, conveyor belt, electric control, hydraulic system, etc. Longzhong mobile sand washing station has a simple structure, and highly integrated and automated design, which eliminates tedious tasks such as site layout and foundation installation.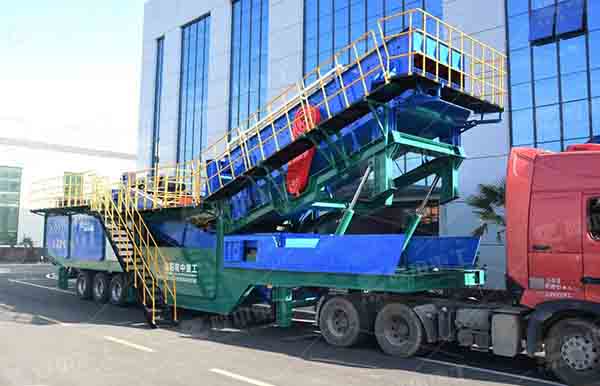 The mobile sand washing line is developed by Longzhong for small and medium-sized production lines with mobile needs and can be widely used in mining, construction, high-speed rail, highway, and other engineering constructions. It can process shield dregs, various engineering dregs, mine tailings, primary aggregates, recycled aggregates, and other materials into clean sand and gravel aggregates. The mobile sand washing station is a product that has been honed and polished based on Longzhong Heavy Industry's experience in the past ten years and industry accumulation. Aftermarket inspection and customer recognition, we will stand firm in the market.
The working process of the mobile sand washing station
1. Material feeding: The raw material such as river pebbles, and basalt is transported to the mobile sand washing station by a truck or excavator.
2. Material screening: The material is screened through the vibrating screen to remove larger particles and smaller ones are sent to the next step.
3. Water flushing: The screened sand is sent to the sand washing machine for washing. The impurities and mud are removed from the sand.
4. Dewatering: The washed sand is sent to the dewatering screen for dehydration.
5. Output: The graded sand is transported to the output point through the conveyor belt and is ready for use in construction projects.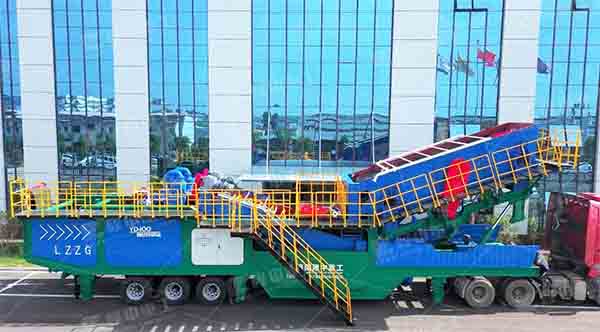 The features of mobile sand washing plant
1. Highly integrated, easy to transition
The whole machine adopts a standard tire-type flatbed truck, which is highly maneuverable and convenient for road transportation and transfer, and can quickly transfer to the construction site. It can better meet the needs of small production site space and project transition.
2. Flexible combination and strong adaptability
It can not only operate as a single device but also use various configuration forms to carry out joint operations of multiple groups of modules.