How is the efficiency of high frequency vibrating dehydration screen?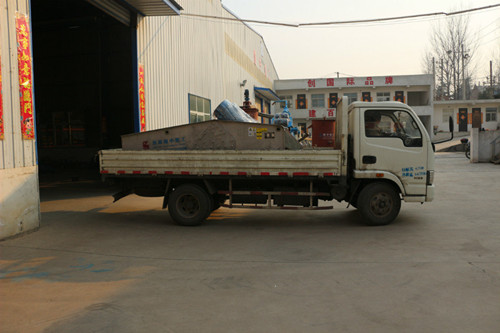 Customers regard the efficiency as important when purchasing vibrating dehydration screen, because the efficiency influence the productivity effect directly. So how is the efficiencyof the best selling LZZG brand high frequency vibrating dehydration screen.
The LZZG vibrating dehydration screen is a high efficient dewatering equipment, which is mainly used in dehydration, mud, off-mediated effects, widely used in sand, salt, sugar, coal preparation, mineral processing and other sectors wet and dry dehydration grade materials. compared with  the general dewatering screen devices, this device hasthe advantages of large capacity, high efficiency, good dehydration effect. so it is favored by majority users.
The high efficiency vibrating dehydration screen of LZZG brand mainly have two reasons. First,advanced production technology. Engaged in heavy industry dewatering screen production for many years, we have a large number of high-tech talent and production experience, so that laid a solid foundation for  producinghigh efficiency vibrating dehydration screen. Second, the material is good, quality is reliable.We have always been to choose high-quality, durable material. For instance, high frequency vibrating dehydration screen, which adopt polyurethane screen, base with rubber springs, high manganese steel frame.
The efficiency is directly related to the user's production efficiency and investment success, so Longzhong heavy machinery recommend that the majority of users can visit our factory workshop and look at the field site, in order to understand the efficiency of high frequency vibrating dehydration screen.