Gold wash plant for sale
Gold wash plant used to mine gold mixed with sand alluvial placer, tailing after ball milling, and diamond and zirconium in raw ore. If the percentage is high in the raw ore, iron ore needs to be retrieved first with magnetic separator, then gold, diamongd, zirconium will be concentrated, or the effectiveness will be affected.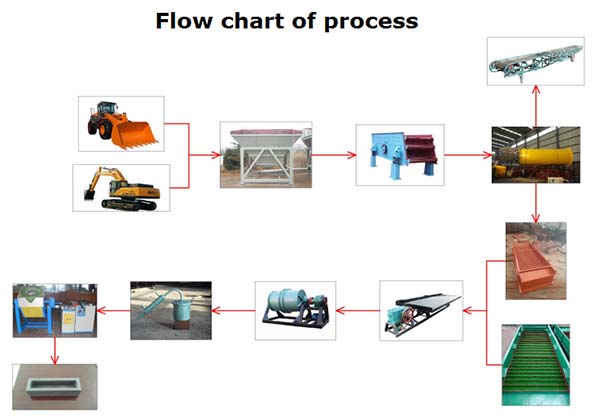 Gold wash plant can also be used in a variety of applications such as classification of solid waste and recovery of valuable minerals from raw materials. Trommels come in many designs such as concentric screens, series or parallel arrangement and each component has a few configurations. However depending on the application required, trommels have several advantages and limitations over other screening processes such as vibrating screens, grizzly screens, roller screens, curved screens and ratory screen separators.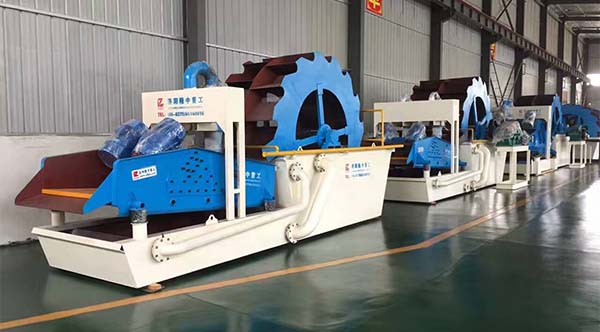 Advantages
1. Provide outstanding production capability suitable for a huge-operation site.
2. Make it easy to collect gold dust from law materials.
3. Be suitable for a small site or pilot production for site survey.
4. Have environment hardened structure to work in the coldest or the hottest weather without any problem.
5. Make one operator to manage several equipments.
6. Be easily immigrated and installed in the site by using fork lifts and others.
7. Simple replacement and collecting of gold-dust-gathering mat.
8. Wide usages from investigation stage up to the commercialized production.