Fines recovery unit for sand
Fines recovery unit is a new type environmental-friendly equipment, which has been widely used in the processing of sand gravel processing, glass raw materials, hydropower station sand, and the recovery of artificial sand and tailings. And play a very important role in the effective recycling and reusing of tailings fine sand produced in these production lines, largely avoiding the impact of these work production on the surrounding environment.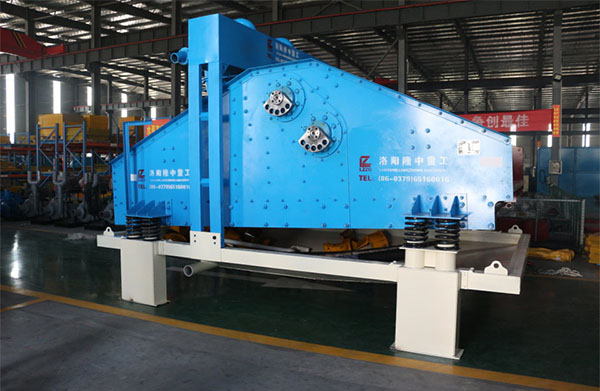 The fines recovery unit can effectively recover a large amount of fine sand lost from the sand washing production line, solve the problem of over-grading, improve the quality of finished sand, and improve the adhesion of the cement mortar and the pass rate of the sand. It not only creates considerable economic benefits, but also reduces post-processing costs. At the same time, the fine sand recovery unit is equipped with a variety of dust collectors and noise reduction devices, which can better control the mortar wastewater, not only can effectively recover more resources, but also save costs and contribute to the protection of the social environment.
Through rubber pipes sand and water mixture is extracted from cleaning tank into slurry pump. The fine sand is collected by the centrifugal force of cyclone, then fed to the polyurethane screen from the apex spray. The 0.074-3mm fine sand and water are efficiently separated through the vibration screen. The waste water will flow back to the return box, through weld chute or pipes flowing to a settling pond.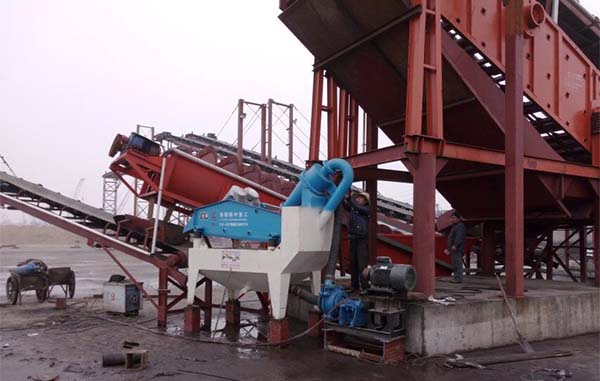 The main components of fines recovery unit are composed of five parts: cleaning tank, slurry pump, cyclone, vibrating screen and return box. Main functions are as followings :
1. Cleaning tank is the primary component of fines recycling system, which is mainly to buffers the fine sand slurry and prepares for the recovery of fine sand.
2. The vibrating screen acts as a progressive dewatering effect, which removes excess moisture as it passes through the sand and increases the sand production power.
3. The main function of slurry pump is to transport the mud in cleaning tank to cyclone. The special design can reduce the damage of the sediment to impeller in pump.
4. The cyclone is also called hydrocyclone. Its main function is to separate the mud and fine sand at high speed. The separated fine sand is discharged from the sediment by sedimentation, and the mud water is discharged from the overflow.
5. The return box recovers the mud mixture and waste water overflowing from the cyclone, and then returns to the cleaning tank for secondary recovery and reciprocates.
6. The polyurethane material is used as the cyclone lining and the vibrating screen screen, which not only improves the working efficiency, but also prolongs the service life of the whole sand recovery machine. The fine sand recycling machine is more efficient, stable and durable.