Aggregate Processing Plant Design
Aggregate processing plants include feeding system, crushing sand system, screening system and sorting system. The selection of aggregate processing plant is an important part of modern aggregate production. Studies have shown that gravel aggregate has become the second largest consumable for human beings.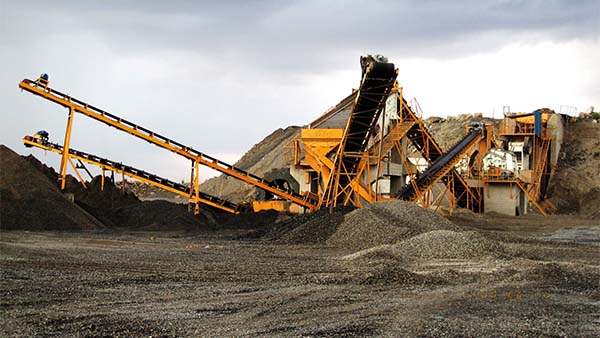 What's the aggregate?
Aggregate plays the role of filling and racking in concrete, which is loosely granular and improves the durability and stability of concrete. According to the particle size, it can be divided into coarse aggregate and fine aggregate. Fine aggregates with a particle size between 0.15-4.75mm are commonly known as sand; Coarse aggregates with particle sizes between 4.75 and 9.0 mm are commonly known as stones. According to the source, it is divided into natural, artificial and regenerated. Due to the depletion of natural gravel aggregates, the artificial sand market is relatively hot, and various slags, rocks can be processed to the required particle size through mechanical equipment.
Aggregate processing plant process
1. Feeding system
Vibrating feeder is commonly used to delivery raw materials to the crushers and vibrating screening equipment in the gravel aggregate processing plant. And sort and remove the debris in it to facilitate the next processing procedure. In the gravel aggregate processing line, the vibration feeder equipment is generally used to supply the stone.
2. Crushing and sand making
The jaw crusher is used for primary crushing of raw materials. Jaw breaking utilizes jaw plate movement to break large pieces of gravel aggregate into smaller particle sizes. Then rough particles is transported by the conveying equipment to the transfer pile. Finally, the sand making machine is used to finely crush and shape the materials, and the aggregate size of the gravel aggregate after the sand making machine is processed is uniform.
3. Primary screening
At this stage, the circular vibrating screen is used to divide the coarsely broken concrete aggregate screen into 0-40mm blocks and crushed materials below 5mm. The 5-40mm coarse aggregate can be directly used for general C15-C20 concrete production. Fine aggregate can be transported to the transfer pile for the next process.
4. Secondary sorting
Secondary screening is to divide the crushed aggregate into 5-20mm high-quality recycled aggregate, which can be used for C25-C30 concrete manufacturing.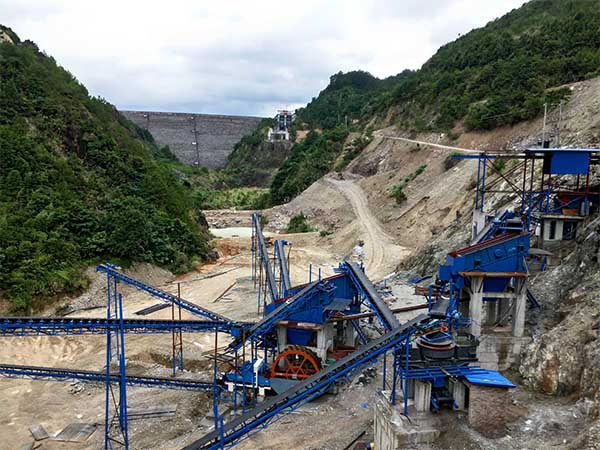 Sand processing plant equipment configuration
In general, the configuration of aggregate processing plant needs to be combined with the user's working conditions, production, finished product size, energy consumption and other requirements. Common equipment combination form of aggregate production line:
1. Jaw crusher+cone crusher+sand making machine+circular vibrating screen+auxiliary equipment
2. Jaw crusher+impact crusher+sand making machine+auxiliary equipment
3. Hammer crusher+high efficiency fine crusher+impact crusher+auxiliary equipment
Advantages of aggregate processed by aggregate processing plant
1. Good particle gradation, small accumulation void ratio, can save cement consumption.
2. Stable physical and chemical properties, better durability.
3. With less impurities, it will not affect the hardening of cement, which can effectively increase the service life of engineering buildings.
4. The mechanically processed aggregate has a higher hardness and firmness, and it has a more obvious role in racking.