100-150 tons / hour stone production line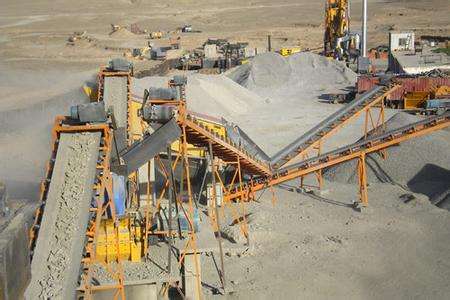 Product category:
stone production line
Product Description:
production range of 100-150 tons/hour stone production line. According to the processing needs of different customers, but also equipped with cone crusher, dust removal equipment, sand washing equipment, etc..
The product application scope:
stone production line can be used for the production of hard limestone, granite aggregate, Xuan Wuyan, river gravel, slag and other materials and artificial sand, broken soft or hard stone (such as: limestone, gypsum, calcite, dolomite, marble, etc.) from 500mm to 0-5, 5-10, 10-20, 20-40mm (or other size according to your needs) to aggregate construction.
It is suitable for the application of water and electricity, building materials, highway, railway, urban construction and other industries.
Working principle:
According to the materials available after blasting loader or excavator dump truck transported to the raw material warehouse, raw material warehouse device under a heavy duty uniform material feeding machine, will be sent to the jaw crusher are broken, broken ore by jaw crusher is removed by belt conveyor to cone crusher (or crusher crushing).
Cone crusher (or impact crusher) after crushing the material through the belt conveyor vibration sieve for screening, belt conveyor will be finished after the completion of the specifications of the stone to the different directions of accumulation.
The material that does not meet the specification on the screen is transported to the cone crusher (or impact crusher) by the return belt conveyor, and then the crusher is formed into a closed circuit.
If the choice of production technology, can be equipped with thick powder separator and dust removal equipment.