Why install dewatering screen behind sand washer?
The high efficiency vibration dewatering screen is a solid-liquid separation equipment for continuous operation. The working principle is that slurry liquid feed into screen surface , then solid and liquid are separated under the action of micro-excitation force generated by vibration motors. It is widely used in beneficiation industry, the solid-liquid separation process and tailings recovery process after the raw ore is wet milled; the solid-liquid separation process in coal washing industry; and the solid-liquid separation process in chemical, petroleum, ceramic, metallurgical, and other industries.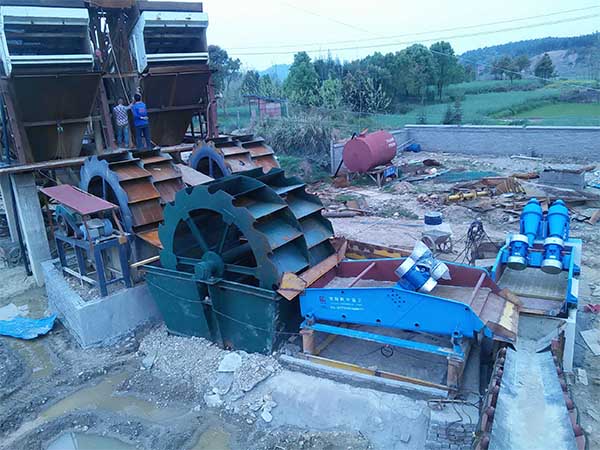 Because in wet sand production line, the washed sand by sand washer is not very clean, and contains a large amount of mud and water, which does not meet the production requirements of mechanism sand. So the procedures of secondary sand washing, deliming, dehydration of vibrating dewatering screen are needed to achieve a reasonable particle size ratio, and the mud content and water content are reduced to production standard.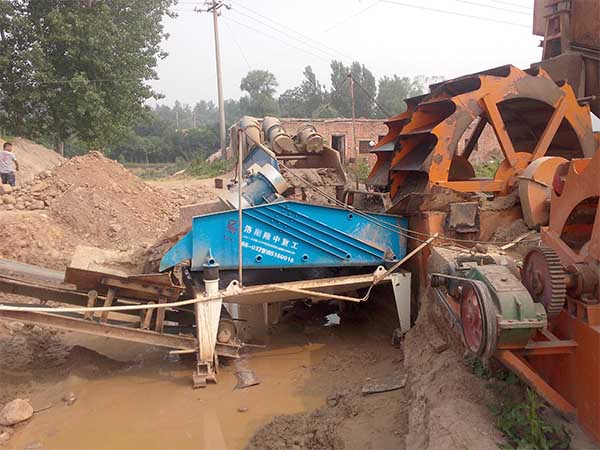 The functions of dewatering screen followed sand washer
1. Reduce water content
When dewatering screen used behind sand washing machine, the moisture content of sand can be reduced to 12%-15%. So the economic benefits of customers will increase accordingly.
2. Solve the problem of fine sand loss
The loss of a large amount of fine sand in sand washer caused the imbalance of sand fineness modulus. The use of dewatering screens can improve the quality of sand material and increased the economic value.
3. Grading sand
Besides dehydration, dewatering screen is also belongs to the screening machine. The sediment separation of dewatering screen and the collection and recovery of fine particle materials can be flexibly applied to some classification processes requiring finer materials to achieve good material classification. The use of dewatering screens for material grading not only avoids dust pollution, but also enables higher production efficiency and energy saving.